2003 Infiniti I35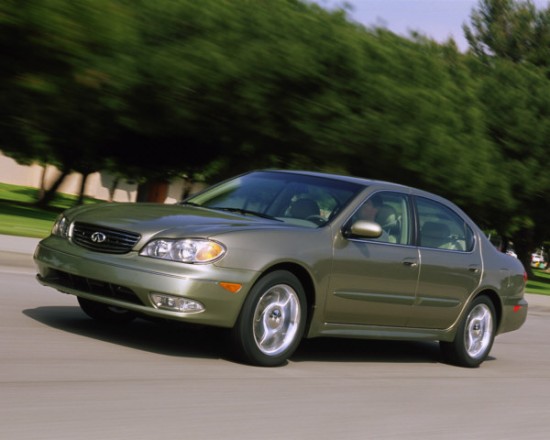 Some things just aren't meant to be mixed — like drunks and handguns, pickles and ice cream, or Madonna and the pope. The same could be said of sports cars and luxury cruisers.
     But, especially around the magical "entry-level luxury" price of $30,000, carmakers are frantically trying mix the unmixable by combining luxurious amenities with sporty performance. It's worked well for companies like BMW, whose oft-praised 3-series has set the benchmark in the luxury/performance class for nearly a decade.
     On the other hand, a common problem with this automotive alchemy comes when a bad formula — a little too much sport or a pinch too much luxury — results in a major identity crisis, meaning a poor-performing sports car or rough-riding luxury barge.
When the recipe is perfect, though, the result is heavenly.
     Infiniti's I35 hits that elusive sweet spot with a satisfying pop, as it seamlessly melds a plush interior and comfortable highway ride with white-knuckled enthusiasm for sporty driving. With the windows up, it's a perfectly civilized luxury car fitting for any country-club social gathering, but it feels like a full-blown racecar when the windows are rolled down and engine screams like a sweaty wrestler.
     That 3.5-liter V6 engine is truly exhilarating, especially when it nears the 6,000-RPM redline and sends 255 horsepower to the front wheels with a terrific exhaust note. It's enough to easily spin the tires when traction control is disengaged, and it's a blast for spirited sprints down country roads.
     Steering is likewise perfect, as long as the engine is revved high enough, because computer wizardry makes it become more sensitive and tight as the accelerator pedal goes down. At lower engine speeds, steering feels fairly loose and sloppy in an attempt to make it seem luxurious, and torque steer is clearly noticeable when accelerating through corners.
     Most of the I35's sporty feel comes through its nicely tuned suspension, one of the best compromises between comfort and performance we've seen in cars at any price. While it does suffer from apparent nose-dive under braking — obviously the result of comfort-oriented engineering — body roll is kept reasonably in check through even the tightest turns, making it a joy for weekend drives.
     With all this talk of high-performance fun, let's not forget the luxurious half of I35's recipe.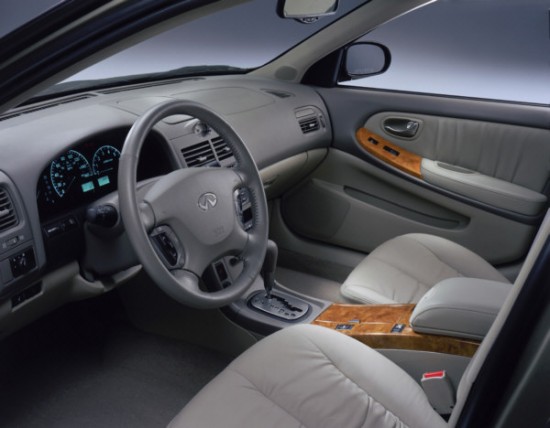 Inside, fancy wood trim and soft leather seats set off a cabin that's not quite opulent but far from plain. Materials and construction are right on par for this demanding class, and three interior color choices are particularly pleasant.
     It has standard and optional gadgets galore, like a navigation system, satellite radio (with a choice of Sirius or XM service), dual-stage front air bags, rear power sunshade, and power sunroof. In addition to the seats and mirrors, even the steering wheel can be heated on some models.
     Finally, the cabin is surprisingly silent at highway speeds despite the sporty suspension, something helped by ample insulation packed around windows and built into the car¹s frame.
     Overall, the I35 lands squarely on target for its price class — perhaps scoring better than some higher-priced models when you add up the interior doo-dads that come standard. While many cars try to get the luxury-performance mix perfected, this Infiniti already has.