Chevrolet Mi-ray Concept (Design Critique)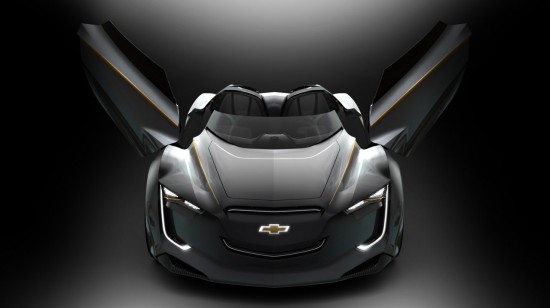 Over the past fifteen years or so, automakers seem to have struggled to develop compelling forward thinking concept cars. Those concepts that were not retro in nature seem to be simply too bizarre to be attractive, or are overly obvious predictions of production models that are just around the corner. We should celebrate, then, the Chevrolet Mi-ray Concept.
      While Chevrolet references cars of its past, those vehicles don't need to be remembered in order to understand the design of the Mi-ray. The Mi-ray design is at once modern, compelling and still clearly a Chevrolet. We can only hope that General Motors will see fit to offer this small car to replace the much loved Pontiac Solstice and Saturn Sky. Powered by two 15-kilowatt electric motors at the front wheels and a 1.5-liter turbocharged four cylinder, this may be just the right car for Chevrolet to offer to enthusiasts who aren't keen on driving a four door hatchback, like the Chevrolet Volt. All we have to say to GM is, please build it!