2004 Lexus IS300 SportCross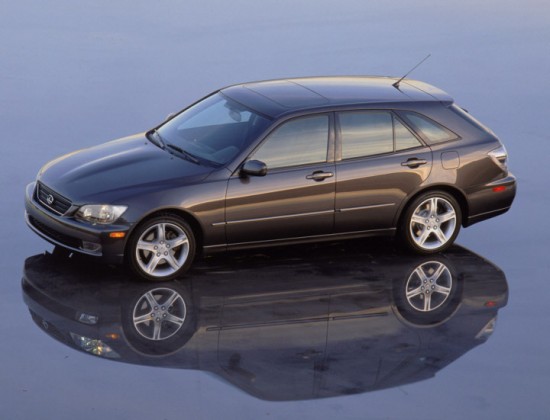 Lexus has built its reputation on cars that are well-engineered, comfortable, refined, reliable and — let's be honest — remarkably bland.
     That's starting to change, though, as the company is subtly remaking its image to become more like a Japanese version of BMW. "Sleek," "expressive" and "sporty" are words slowly creeping into the Lexus vocabulary thanks to new models like the IS 300 sports sedan.
     Far from a dull, rebadged Toyota, this car has the kind of driver-oriented features that would make even the most diehard BMW 3-series fan sit up and pay attention like a starving dog in a steakhouse.
     Rear-wheel drive? Check.
     Rock-solid chassis? Check.
     Inline six-cylinder engine? Check.
     Suspension that makes you pretend you're a Formula One driver? Big check.
     In fact, this Lexus with a starting price in the low $30,000 range is just as rewarding to drive as the BMW. The 3-series cabin seems slightly more luxurious than that in the Lexus, but that hardly justifies its premium price.
     But there are other reasons to get excited about the IS 300, not the least of which is its edgy, aggressive, very un-Lexus-like styling. While the LS 430 flagship looks as boring as a long-winded politician, the small IS grabs your attention with interesting lines and a trendy shape that make it look unique without being too flashy. It's an outstanding job by the Lexus designers.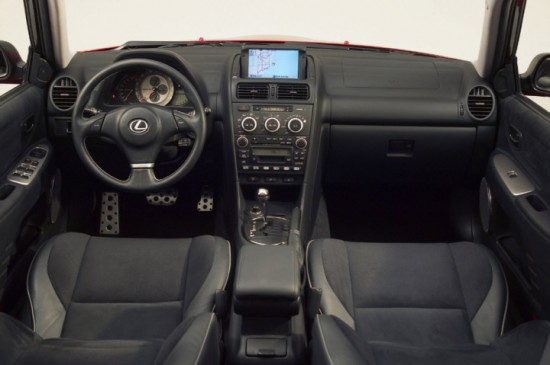 Inside, the IS isn't quite as interesting, but it's still worth taking note. Gauges, switches and dials all follow the same theme as they look and feel like a fine mechanical watch — if fine watches were made of plastic. Fit and finish are fantastic, as expected in a Lexus, but the materials don't quite match the quality of its European competitors, especially if you throw Volkswagen and Audi into the mix.
     But sports sedans are more about performance than luxury, and that's where this Lexus shines.
     Acceleration with the six-cylinder engine can take your breath away. Whether passing a semi on the interstate or just pulling away from a stoplight, there's always ample power — and that's perfectly smooth, refined power — available when you press the gas pedal.
     Handling is also outstanding, even when compared with the BMW benchmark. It begs to be pushed hard through turns with a firm, communicative feel, and high-speed cornering is so perfect that it's easy to scare passengers with the performance this car is capable of.
     It should come with a warning sticker that says, "Caution: Those with heart conditions are not permitted to ride.
     On an interesting note, all this high-speed fun is available in a wagon version called the SportCross. It has the comfort and performance of the IS 300 sports sedan, but the added cargo capacity of a wagon makes it a little more practical and stylish — in an odd wagon sort of way.
     All in all, the IS 300 is a step in the right direction for Lexus. It adds some much-needed excitement to the brand's lineup of traditional luxury cars, and its price gives it a slight advantage over its competition from Europe.
     In fact, if Lexus keeps this up, BMW could be playing catch-up in a few years.