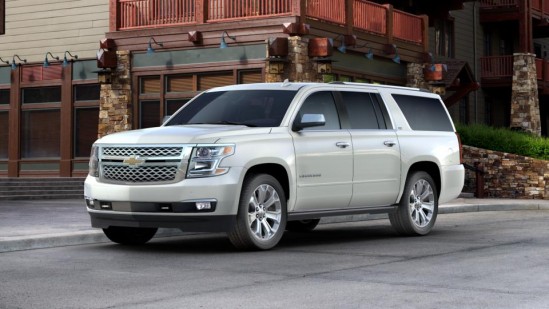 If you want to see Design Editor Gernand vigorously shake his hands in fits of rage tell him you went to a dealer and just "picked up something off the lot." No thought. No planning. No care as to what you drove away in. It has wheels and tires and gets you from A to B. UGH!!!! I'm starting to tap out these words on the keyboard in aggravated fervor just thinking about it! This is NOT how the Automotive Trends editorial staff purchases cars. No, we exercise much care in the selection of our options when buying new and even more discrimination goes into our used car purchases. We are among the ever dwindling subset of the population that would prefer to order and wait 6 months for a car to make sure we got EXACTLY what we wanted. And seeing as how we are frequent users of the automakers' Build Your Own button on their homepages we figured we would have a little fun and bring you our varied views on what each of us find necessity in a vehicle. For our first foray, Gernand decided we would pretend buy Suburbans. Read more…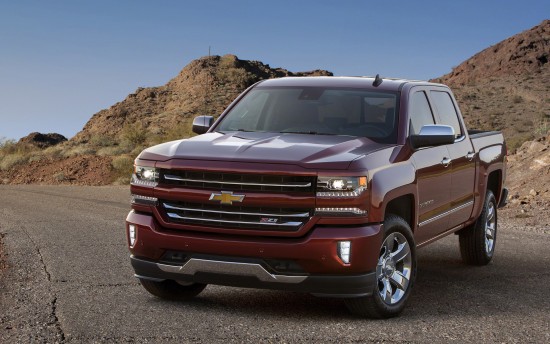 Tweaking the Silverado Recipe
The recipe to building pickups used to be an easy one. Add a powerful engine to a well-baked frame that can haul a lot of stuff while towing a trailer safely and you could reliably find some farmers or tradesmen who would keep coming back for another serving every few years. But palates have changed and increasingly the stuff pickups are tasked with hauling is passengers, which is the only way to explain why the Silverado we just sampled does a convincing job of a luxury sedan with an open trunk. How else can you explain the need for LED lights, wireless phone charging, ventilated front seats and an 8″ touch screen in a pickup? Those are some flavorful modifications to a basic recipe. Lucky for you, dear readers, your AT Editors are always hungry and willing to sample the best a company can cook up. Read more…
Well, we should have seen this coming. After following the pattern Toyota set forth over 25 years ago with the Lexus line, Hyundai has spun its Genesis sedans off as a separate brand. Heralding the debut of this new premium brand is the G90. The G90 is effectively the replacement for the value-priced but ambiguously styled Equus executive sedan. Where the Equus styling was contrived and cluttered, the G90 is stately and sports what Genesis calls 'athletic elegance'. The G90 will be accompanied by the current Hyundai Genesis sedan which will be rebranded as the Genesis G80. Genesis will then add a G70 sport sedan and an 'N' performance trim to various models in its lineup. No word beyond the initial three sedans but we would be surprised if Genesis doesn't branch out into other vehicle segments. No word on G90 pricing but we would expect it to be in line with the Equus which starts around $61,000. Propulsion is provided by means of a 3.3L twin turbocharged V6 or a Hyundai's 5.0L V8. Expect a suite of safety technology such as automatic emergency braking, pedestrian detection, smart cruise control, stop/start, blind spot detection, and lane keep assist. We look forward to seeing how Hyundai's new brand develops.
Not wanting to hear the letters TDI, Audi made sure we were talking about some other form of fuel when it rolled out the h-Tron concept that uses a 5th generation fuel cell to provide 148 hp to electric motors on the front and rear axles. Combined with a lithium-ion battery on board that can provide another boost of 134 hp when needed, the h-Tron could handle itself well in the real world. Three storage tanks take only 4 minutes to fill and the total range is 373 miles. That's highly commendable for a fuel cell. Useful technology like a solar panel sunroof that could give a driver 621 miles of free range each year and a 60 mph run of less than 7 seconds makes this a future concept worth developing. With low gas prices hydrogen fuel cells aren't going to be displacing petroleum anytime soon, but it's nice to see automakers still developing the technology.
It's hard to stay mad at Volkswagen over the diesel emissions scandal when they follow through and put whimsically nostalgic concepts into production with special editions like the Beetle Dune and Beetle Denim. Offered as a coupe or a convertible the Dune is a largely an appearance package, running a standard powertrain devoid of all wheel drive, though available engines and transmissions have yet to be disclosed by VW. We suppose that is appropriate since Beetle-based dune buggies typically took advantage of the VWs light weight and made do with two-wheel drive. Physical upgrades include a wider track and raised suspension. Interior details unique to the Dune are special sport seats and dune badges. Offering a unique Sandstorm Yellow paint scheme, LED taillights, black honeycomb front grille, massive rear spoiler, and a new wheel design, the Dune promises to keep the familiar Beetle shape fresh.
Though no diesel models were on the show floor this year, it was hard to ignore VW's diesel scandal. The VW executives spent a good portion of their 20 minute press conference talking about what they are doing to correct the distrust created by the diesel calibration that cheated emissions regulations. Still, Volkswagen has significant product that utilizes conventional gasoline and the Passat is the most significant vehicle in its US lineup. The Passat remains a unique model built at the Chattanooga, TN assembly plant. Conservative, but handsome, styling has been updated for 2016 and tragically not only loses its diesel engine options but no manual transmission is any longer present on the option sheet. The Passat starts at $22,440 and offers the 1.8L turbo 4-cylinder that provides 170 horsepower and an impressive 38 mpg highway. Buyers can upgrade to the 3.6L V6 model and be propelled forward by 280 horses achieving a much more modest 28 mpg highway. The V6 can only be acquired when the top line SEL Premium trim is selected at a much less value-focused $36,835. Will the Passat still attract buyers while losing its most distinguishing powertrain options? Only time will tell.
Lincoln's big unveiling at this year's North American International Auto Show was clearly the all-new Continental. But Lincoln chose not to leave the smaller MKZ without updates of its own. Strategically featuring a grille mimicking the flagship Continental Lincoln will have a uniform styling language with this pair of 2017 sedans (the MKS is not expected to survive past 2016). Astonishingly, the mid-size MKZ will offer 400 horsepower with a 3.0L V6 driving all four wheels. While Lincoln executives literally scoffed at the focus of Nürbugring lap times during their press conference they clearly recognize even buyers of 'quiet luxury' cars don't want to be left at the stoplight. Buyers can also opt for the available Driver's Package that combines dynamic torque vectoring, sport-tuned suspension with continuously controlled damping, a unique grille, 19-inch wheels, and painted brake calibers. Come to think of it, that doesn't sound like 'quiet luxury' to us, but more like 'hot rod Lincoln.' Seems to us like Lincoln is due for a proper rear wheel drive sport sedan, lap times included.
Lexus has a long history of coupes, starting with the balloon shape SC 300 and 400 back in 1992 and followed by the bathtub shaped hardtop retractable SC 430. Let's not forget the IS 350C convertible or the wild LFA. We recently enjoyed a bright orange RC 350 coupe so we shouldn't be surprised that Lexus previewed an upcoming coupe with the LC 500 at this year's North American International Auto Show. The LC bucks the trend towards forced induction and features a 467 horsepower 5.0L V8. Lexus is targeting to transfer that power through a 10 speed automatic to the rear wheels in just 4.5 seconds to achieve 60 mph. The lines are certainly exotic and continues Lexus design language of tortured sheet metal trailing behind the massive spindle grille. The interior looks to feature plush and luxurious materials draped over a very horizontally styled dash design. A 2+2 coupe, the LC 500 is claimed to be one of the brand's flagship products. This is a far cry from the staid LS 400 and ES 250 that launched the Lexus brand back in 1989, and we like the general direction this LC points the brand.
Sometimes the automotive world isn't fair. When Cadillac introduced the original SRX crossover auto journalists largely embraced the three-row largely due to its wagon-like looks, and its enthusiast oriented rear or all-wheel drive layout. The SRX was invisible in the marketplace so the second generation was transformed into a front-wheel drive based 5-passenger crossover that had no enthusiast-car leanings whatsoever. It, of course, became a best seller. So the SRX replacement, the XT5 is more of the same. Don't let the name confuse you, the XT5 has nothing to do with the large Cadillac XTS sedan. The XT5 looks to us like a crossover that has adopted the styling themes of the Cadillac ELR plug-in hybrid coupe with its plunging fender line. XT5 offers a standard 3.6L V6 coupled with an eight-speed automatic transmission. Though the XT5 comes standard with the sometimes finicky CUE infotainment system, some of the potentially useful technology on board includes a rear camera mirror that eliminates the view of obstructions to rear vision such as the rear passengers, headrests, and bodywork. Drivers can select the ride modes to adjust the suspension which feature real time damping.
Your humble editors put their reputations on the line and boldly predicted either the Mazda MX-5 or Chevrolet Malibu would win car of the year honors, which, of course, is how the Honda Civic actually wound up with the award. Not that there was a dud among the three finalists and we can admit the Honda Civic is back in the thick of the chase with a design in both coupe and sedan styles that will look good for the next few years. The interior finally moves past the crazy-for-crazy-sake tiered dash design of the last couple Civic generations and we're all the better for it. Refinement continues to be the Civic's game and it was enough to wow the judges and claim 2016 North American Car of the Year. Congrats Honda!