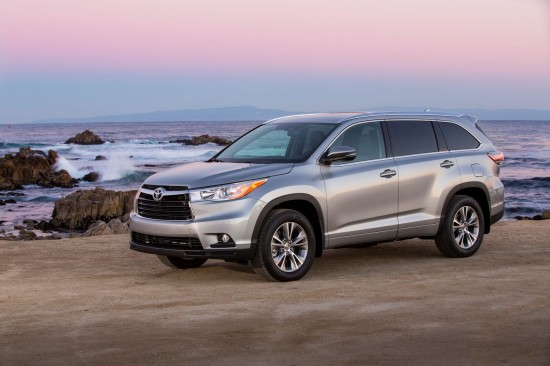 Exploring the Lowlands in the new Highlander
Ironically, Toyota invited us to the lowlands of Charleston, S.C. to test its new Highlander and while bounding through sprawling plantations and zipping around historic downtown streets something became clear: the all-new Highlander is very good. That can only help sales accelerate considering 2013 was the final year of the outgoing model and unit growth was still increasing to the tune of more than 120k last year. With a focus on providing smart and functional details for family use, Toyota wants to cement the Highlander's reputation as a first-class family hauler for moms and attract some new dads to Toyota showrooms with bolder styling and improved performance. Read more…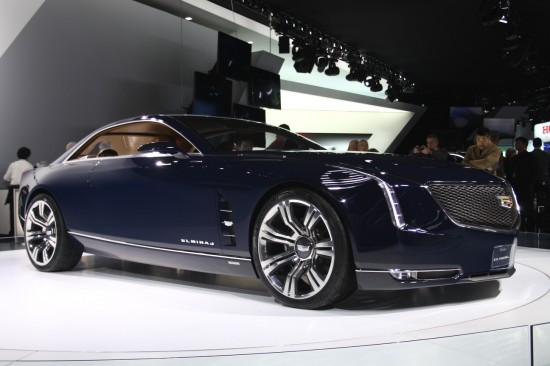 The unveiling of the 2015 Cadillac ATS coupe at the NAIAS is a significant car in more ways than one. First, it is a sign that Cadillac is serious about going head-to-head with the European premium brands by offering multiple body styles off with its lowest cost offering. Second, it shows that Cadillac is committed to the flair that a coupe body style offers to the buyer that is clearly buying more car than needed. For a short while it appeared Cadillac had given up on the coupe bodystyle having offered four coupes in 1992 to only one by 1994 only to surprise the world with its dramatic CTS coupe in 2010. Indeed, if we trace back the heritage bestowed upon the ATS coupe we see that this latest Cadillac has much to live up to.  Read more…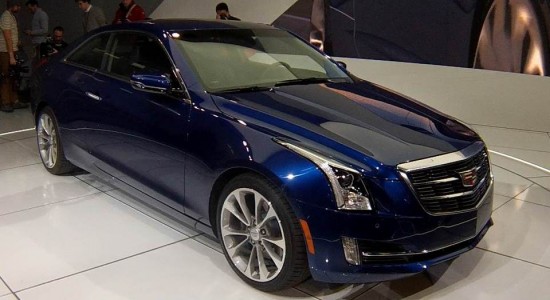 The Cadillac ATS coupe may not seem like big news in the design world. After all, we have had a full model year to admire the ATS sedan on the roads. After witnessing the dramatic styling of the original CTS coupe with that car's sedan counterpart, one could be forgiven into thinking that the new ATS coupe is nothing but the ATS sedan with few doors. To draw such a conclusion, however, would be to overlook the incredible attention to detail the Cadillac designers exhibited in creating the latest two-door Cadillac. The end result is a coupe that is readily recognizable as an ATS, and yet is simultaneously more expressive in design and more emotional to view. Certainly this is the type of design that once made coupes unquestionably more desirable than the sedans on which they were based. To help understand just why the ATS coupe is such an attractive design we can compare and contrast with the already handsome ATS sedan. Read more…
Covering an International Auto Show is hard work. Sleep gets pushed way down the to-do list, and inevitably between press conferences on the second day an unhealthy combination of little sleep and lots of caffeine conspire to produce a generally unusable burst of creativity. For an example of what that can look like we submit the above Automotive Trends exclusive detailing the future of Lincoln.
Kia made a strong showing at this year's Detroit Auto Show with its GT4 Stinger concept car that seems to hint at a possible Scion FR-S competitor in the not too distant future. The concept looks great on the show stand and with specs like 315hp from a turbo four, 6-speed manual, Brembo brakes and an aggressive 20″ wheel/tire setup the Stinger should be fun to hustle just about anywhere. We've never been ones to turn down affordable sports cars and Scion shouldn't have the market all to itself so let's keep fingers crossed that the GT4 figures into Kia's future product plans.
If you read between the lines you'll discover that Nissan is using its Sport Sedan Concept to give us a good look at what to expect from the next generation Nissan Maxima. The thing we like most about this concept is how nicely it sits on its wheelbase from the profile view. If that carries through to production the next Maxima could be a pretty sedan despite being front-wheel drive. We also aren't expecting much in the way of new powertrain offerings considering the CVT and 3.5-liter apparently used in this concept. Still, we've always liked the lively driving character of the Maxima and won't be disappointed to see it get a more dynamically styled body inspired by this concept.
Volvo is in the midst of rolling out a stunning range of concept cars to hint at what is coming from the Scandinavian brand in the coming years and this shooting brake style hatch is a good indication of what kind design cues will be applied to the upcoming 2015 XC 90 crossover. We'll be expecting great things after seeing concepts like this.