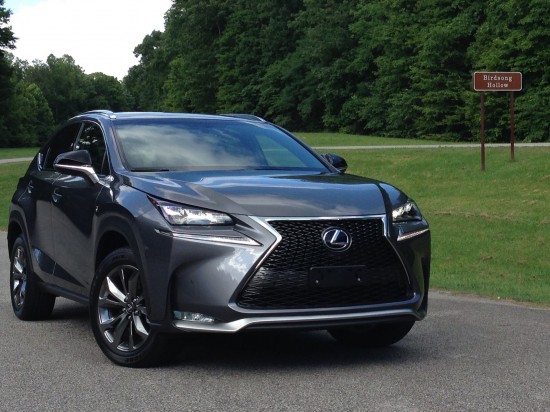 Lexus Builds a 2.0T and Wraps it in a Dynamic Crossover
Small crossovers don't get a lot of love around the Automotive Trends office. They just don't get our enthusiast blood boiling. We aren't fans of the compromises that go hand in hand with blending an otherwise rugged or useful SUV with a sedan (sporty or not). We desire something that is nimble, poised and has room for a few child car seats as needed. A compact / midsized station wagon or hatchback better fits our definition of a "sport utility". But Lexus presented us with something intriguing in Nashville, Tennessee of all places. Read more…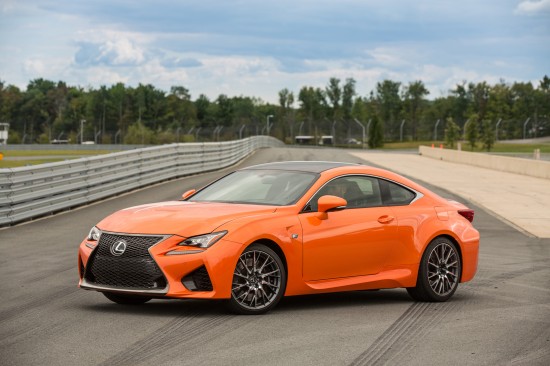 Lexus Makes a Big Entry into a Small Segment
It's been a long time since Lexus offered a sport coupe. Too long, we'd say, since we're not counting the folding hardtop luxury cruiser that the SC became in the 2000′s. Lexus knows that for years it sent prospective buyers seeking a stylish two-door to the likes of Audi and BMW, and it knows their new offering will have to be special to bring them back. The confident tone of the brand's executives convinced us they're certain the RC will now have the looks and performance to win new buyers to the brand. Based on our spirited drive through New York's Hudson Valley and subsequent flogging around Monticello Motor Club's 3.6-mile road course, the wait has been worth it. Read more…
It took a few tries, but Kia now has a legitimate competitor to the excellent Buick LaCrosse and it's called the Cadenza. Kia has equipped the Cadenza with a strong V6 that uses 293 hp to move it around just as well as the slightly stronger Buick and, although the looks might not quite match the Lacrosse's luscious lines, it smartly uses a little chrome to pass off as a player that belongs. Inside is where Kia really did their homework, offering all the appropriate features like an excellent Infinity audio system, heated seats all around, a heated steering wheel, panoramic roof, rear sunshade, even a driver's ventilated seat. Done up nicely with two-tone black and cream leather and stylish dark wood, the Cadenza has to make no apologies for its quiet and comfortable cabin. If we snap into our hyper critical mode the switchgear on the center console lags the best of the competition and the front grille still lacks personality in our opinion, but consider the pluses and add in the value of a ten year warranty and the $42k sticker price is spot on.
Welcome to the Automotive Trends Infotainment Center: Episode 001. This pilot is our latest experiment in bringing you the latest automotive news highlights in an informative and concise video format.
In this episode we highlight:
2015 Kia Sorento
2015 Cadillac CTS
2015 Cadillac Escalade Platinum
2015 Land Rover Range Rover Sport SVR
As well as the summer's most anticipated car: the 2015 Dodge Charger SRT Hellcat. The seemingly sensible 4-door alternative to the Dodge Challenger SRT Hellcat.
Both are packing 707-horsepower supercharged 6.2L V8′s, and both will blast their way past street legal speeds in search of the magic 200-mph number on street tires.
Also, on a more sensible note, we review the 2014 Mazda3 i Grand Touring sedan. Enjoy!
F Sport is Lexus talk for sport package equipment and styling layered onto one of their mainstream models. We've come to like the idea, especially in the GS F Sport configuration which feels far livelier and more rewarding to drive than lesser GS models. Unfortunately the IS 250 F Sport we just spent a week with doesn't feel as comprehensively upgraded as it should. The result is a tidy little sedan that should be light on its feet and responsive being hampered by a transmission that shifts slowly even in sport mode and steering that doesn't deliver the corner carving connection that you can find in other F Sport models. Of course the F Sport package does improve the IS's looks with attractive wheels and the gauge cluster is one of the neatest on the market. We're afraid it's just not enough to win our recommendation for Lexus' little sport sedan.
If you want style in the Volkswagen lineup you're going to be shopping for a CC. One of the original "four door coupes" continues in 2014 as a entry level luxury sedan distinguished by sleek styling and an athletic turbo four cylinder that may be rated at only 200 hp but feels like closer to 250. During our week with the oft-verlooked Passat alternative we came to enjoy features like opening the trunk with a wave of your foot under the bumper, the easy to fold down back seats and the superb cabin materials. We didn't find much love for the slow to respond infotainment screen or the couple rattles that materialized around the interior. With strong competition in the mid to upper $30k segment the CC has to rely on its looks to get by but for some buyers driving a car that isn't found in every driveway in the community is appealing enough to sign on the dotted line.
Mazda knows how to build cars we like. From the rewarding 6 and consistently excellent 3 to the newcomer CX-5, which brings sporting dynamics to the crossover market, the little Japanese manufacturer keeps giving us what we want. So you can bet we were excited to get behind the wheel of the new 41 mpg third-generation 3 recently. Of course you'll want to watch the video for all the details, but we'll drop a spoiler here: if you buy another small car, you've made the wrong choice.
The Passat has been a comfortable and roomy family sedan since we were gifted our own built-in-America version a few years back. What it has lacked is a good base engine and a bit of style. The Passat Sport aims to address both with a few design flairs, and thankfully, a new 1.8-liter turbo four to replace the lethargic I5. Are the updates enough to warrant a recommendation? You'll have to watch to find out, but if passenger space is high on your priority list then the Passat should be high on your test drive list.
The Nissan Rogue didn't earn any fans around our office when we drove it last year, and we actually encouraged prospective buyers to hold off for the inevitable redesign that we hoped would address many of the model's shortcomings. Now that we've driven the all new 2014 Rogue, you'll be glad to know that if you listened to our advice (and why wouldn't you?!) you're going to feel a lot better about sending that payment off every month! Watch our video review to find out why.
The full-size SUV market is shrinking, but Nissan is still trying to get a piece of it with their commodious Armada. We came to realize during our week with a fully-loaded Platinum version that they have their work cut out for them going up against major new players like the 2015 Chevrolet Tahoe and Ford Expedition. The problem is that you don't even have to be in the car review business to see the Armada's shortcomings. The engine is down on power with only 317 hp on board this nearly three ton people mover, and unfortunately the outdated 5-speed automatic can only partner with it to return 12 mpg city and 18 mpg highway. That's an expensive reality even by class standards standards. The disappointment continues inside with subpar ergonomics, materials that are out of place in a $54k vehicle and a small infotainment screen. Now it's not all bad by any means. We loved the comfortable seats, the second row DVD screens and the 2-speed transfer case gives the Armada a fighting chance in the worst weather Old Man Winter can drop on you. But was it enough to earn our recommendation in the end? You're five minutes from finding out.