2005 Jeep Libety Renegade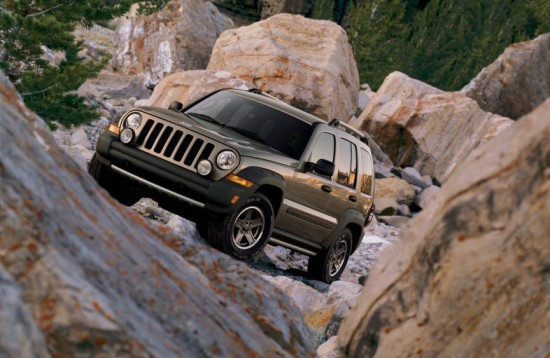 You've got to love Jeep. At a time when most SUVs are becoming watered down, carlike "crossover" vehicles, the Jeep Liberty is staying true to its roots as a real off-road machine.
     Jeep probably could have sold more SUVs if the Liberty were designed for shopping malls and freeways — places where comfort takes precedence over ruggedness and off-road dependability — rather than building an SUV to tackle the Rubicon Trail. But Jeep continues to look to its heritage, making the biggest changes for 2005 to the Liberty's most rough-and-tumble model, the Renegade.
     For hardcore off-road enthusiasts, it's hard to find a more practical vehicle for mountain climbing this side of a Hummer or Land Rover. The Renegade — which starts around $23,000 for two-wheel drive and $24,500 for a 4×4 — now includes a beefed-up suspension, functional rock rails and four skid plates. It also has an updated look with a taller grille, flatter hood, more prominent fog lamps and tail lamp guards, along with several new options, like taller tires, a GPS navigation system, and an overhead light bar.
     This is the real thing, not some tough-looking poser.
     Thankfully, Jeep designed the Renegade to be relatively comfortable around town, too. Its interior is surprisingly quiet, especially compared to the noisy Jeep Wrangler, and new seats keep your backside happy over long stretches of Interstate. Its ride is stiffer and bouncier than in a crossover SUV that's designed strictly for city driving, but it's not unreasonably rough riding.
     That's the key to what makes the Liberty so good. It's definitely not the most comfortable vehicle you can buy for the morning commute, but it's comfortable enough to keep you satisfied until the weekend comes — when you can really let the Liberty shine on the trails.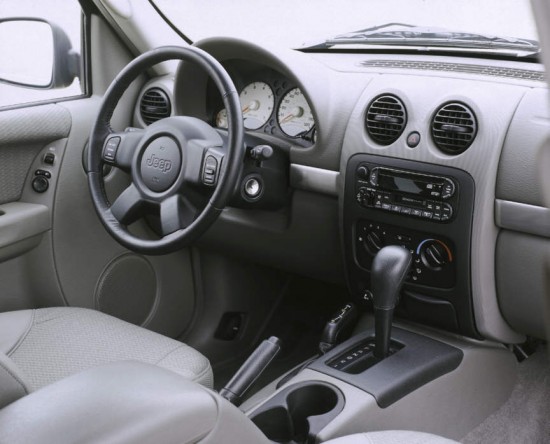 It also has the reassuring heft of a real SUV, complete with a commanding view of the road and solid-feeling doors that shut like those on a Brinks armored car. It generally doesn't feel flimsy or plastic — although there are a few pieces of trim that could use some improvement — and there are virtually no annoying squeaks and rattles. It's an all-around, solid SUV.
     On the downside, the Renegade can get pricey once the options add up. Our test vehicle — a well-equipped Renegade model with the navigation system, automatic transmission and premium package — rang up around $28,500. That's awfully steep for a small SUV that starts under $20 grand.
     Purists, though, will tell you that's a whole lot cheaper than vehicles with a similar off-road pedigree, like the Land Rover LR3. Like the Land Rover, the Renegade offers a great deal of comfort and style to go along with its penchant for climbing trails.
     In terms of comfort, the only big problem we found with the Liberty was its quirky navigation system, which had a screen mounted ridiculously low on the dash and a bunch of itty-bitty buttons that made it hard to operate. Chrysler-group vehicles still have one of the worst, hardest-to-operate navigation systems on the market.
     In addition to the heavily revamped Renegade, all Liberty models will see some changes for 2005. They have a new grille, new fender flares and new side moldings, along with relocated power window switches, new gauge faces, and more comfortable seats.
     Another major change is the addition of a diesel engine to the lineup. An available 2.7-liter powerplant makes the Liberty the first midsize SUV available in America with a diesel, and a new five-speed automatic transmission transfers the diesel's power to the road. Other engines include a 2.4-liter inline four-cylinder, and a 3.7-liter V6.
     The Sport model continues to be the entry-level Liberty, starting a $19,190 for two-wheel drive and $20,700 for 4WD. Limited models come with better cloth seats and more interior amenities, starting around $25,000.
     All in all, the Liberty continues to be a great compromise between off-road ability and on-road comfort. If you want an affordable vehicle that can take you to the campsite on weekends and take you to work on the weekdays — all in a pretty comfortable cabin — it's hard to beat this Jeep.