2005 NAIAS Show Stoppers

A Little Bit Of Everything
    Following last year's theme of "The Year of the Car", automakers are preparing an even bigger wave of new products for the upcoming year but this time there is a bit of everything in the pipeline. This year's show stoppers spanned all categories from two door two passenger glorified golf carts to car-like trucks and the ultimate in Detroit muscle cars. Below we've broken down what made news and why.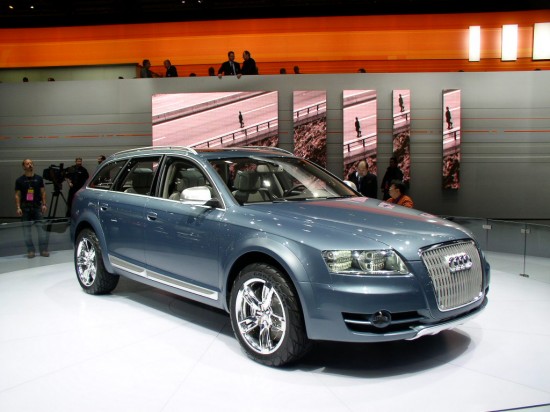 Audi allroad Concept
Following closely on the heels of the A6 Avant, the allroad concept retains the styling of the new wagon but adds the adjustable suspension and what Audi is calling Road Vision to automatically adjust to changing road surfaces. We will see the production version of this concept on the streets as the next generation allroad in about a year.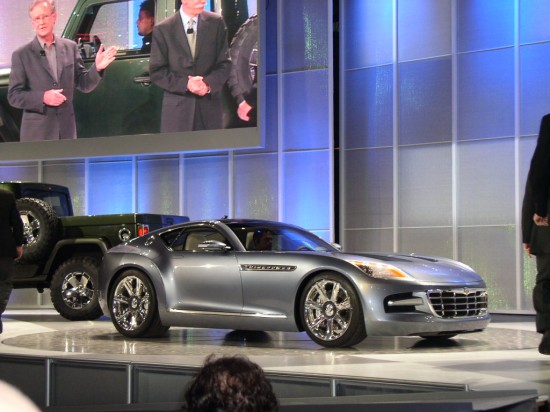 Chyrsler Firepower
No surprises here; it looked great in the pre-show sketches and it'll put your jaw on the floor when you see the real deal. There are little hints that the Firepower could see production as a Chrysler flagship now that the ME Four Twelve appears to be dead. We can only hope.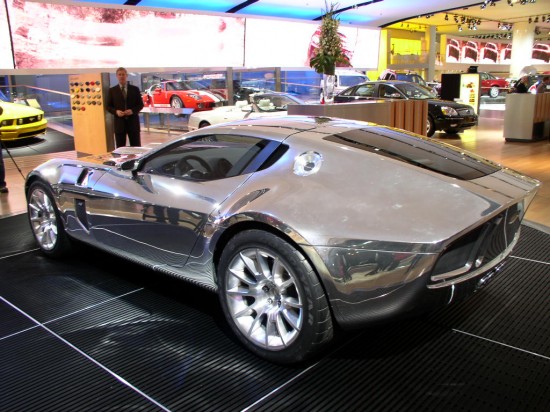 Ford GR-1
Ford is again dipping into its long heritage with Carroll Shelby and this year they have brought us yet another stunning concept car. The GR-1 captures much of the original Cobra coupe styling themes and blends it together with a modern version of the Ford GT chassis. A 390 cubic-inch 605hp V10 ensures that, like anything influenced by Shelby, this car will fly.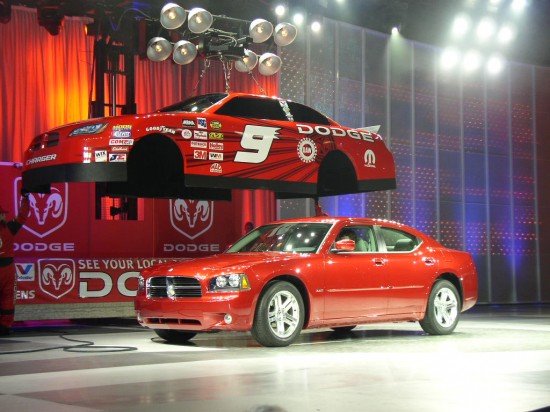 Dodge Charger
A storied nameplate such as the Charger that has to come back in full-size sedan form could do much worse than the Chrysler 300 platform. The reborn Charger doesn't go blatantly retro but instead relies on stylish elements like the kicked up shoulder line to keep this Dodge holding its own against the likes of the 300C and Magnum. HEMI power means this family sedan will be capable of smoky burnouts even diehard muscle car fans will be proud of.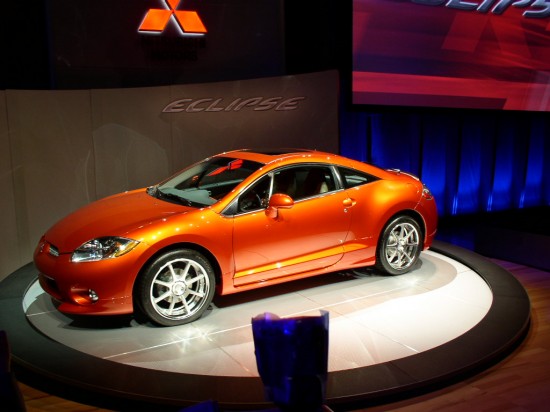 Mitsubishi Eclipse
Remarkably true to the swoopy concept shown at last year's show the new Eclipse hopes to bring buyers back to Mitsubishi through sheer design. The Eclipse looks modern and ready to attract young buyers with features like a 650-watt stereo and enthusiasts that have long since abandoned the Eclipse as their pocket-rocket of choice will be happy to see a 6-speed manual and 260hp. While Mitsubishi has seen some hard times lately the new Eclipse, along with cars like the Evolution, will go a long way toward reestablishing Mitsubishi as a stylish and performance-oriented alternative to the competition.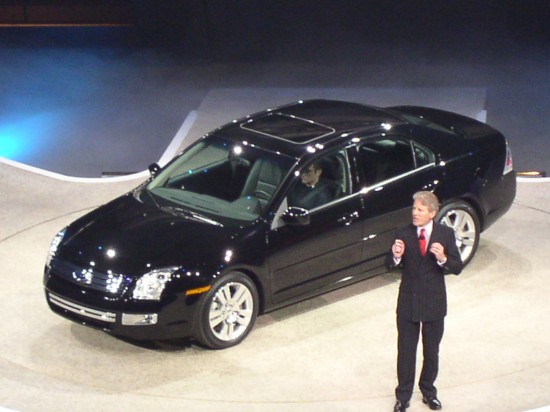 Ford Fusion
Using many of the styling queues from the 427 concept car of a year ago, Ford brings us a new midsize sedan dubbed Fusion. Being built off a modified Mazda6 platform, handling should have a sporty flair to it, while remaining comfortable with plenty of room for a family of four. Two engines will be available, a four cylinder and a 210 hp V6, both matched with a new efficient 6-speed automatic. Look for all-wheel drive and hybrid versions to follow shortly. Mercury will also receive a version of the Fusion within a year called Milan.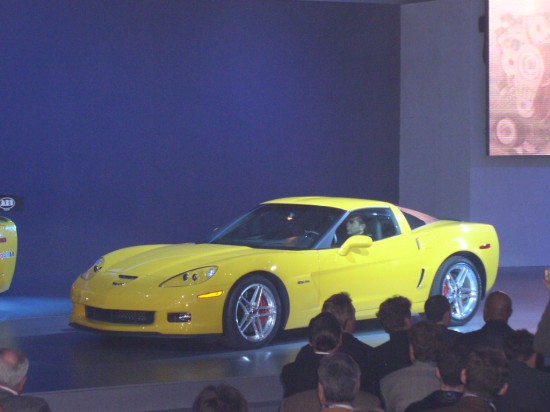 Chevrolet Corvette Z06
Two-door 2-seat coupe + 7.0L 427 cubic-inch V8 + 500hp + 6-speed manual = American Muscle. (Sorry, my degree is in engineering not liberal arts.) This Z06 is smoking with 0 to 60 in under 4 seconds and the quarter mile in the 11 second range. With much of the Z06 designed and built along side the C6R Le Mans racer, we can expect superb world-class performance from this true American muscle car.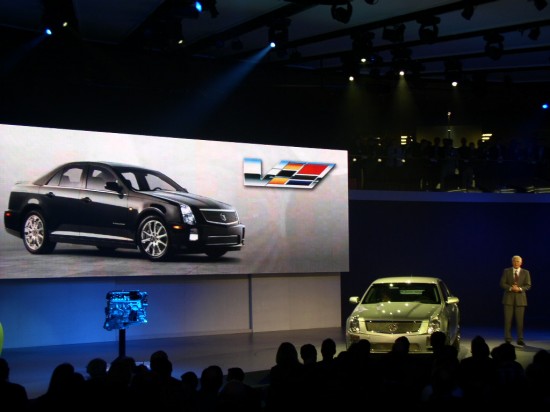 Cadillac STS-V
Rather than using raw cubes to make power like its CTS-V stablemate, the STS-V's mill is a supercharged 4.4L V8 producing 440 hp. A new 6-speed automatic channels that power to the rear wheels. Don't expect a leisurely ride as the STS-V is track tuned and will propel itself to 60 mph in under 5 seconds. Muscular but restrained styling inside and out is appealing but only hints at the beast hidden within.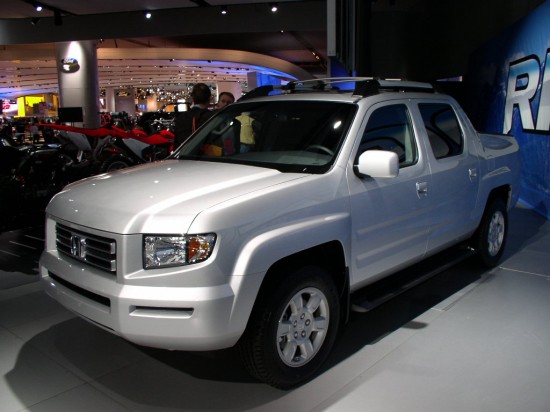 Honda Ridgeline
The truck market has just gotten too big for anyone to ignore and that includes Honda. Therefore, in an attempt to steer some of the hefty profit margins that come with selling trucks on the U.S. market, Honda debuted a people-minded pickup of their own. Because it is a Honda it includes some nifty breakthroughs that, like the fold-away 3rd row seat in minivans, will spread through the industry. Perhaps the most useful of these is the trunk. That's right, we said this pickup has a trunk. Honda says owners of trucks wanted more lockable cargo space so, thanks to an independent rear suspension, they put 8.6 cubic feet of weatherproof space under the cargo box floor. While the Ridgeline won't steal many sales from the big domestic trucks it is these kind of innovations that put Honda out front in almost every race they enter.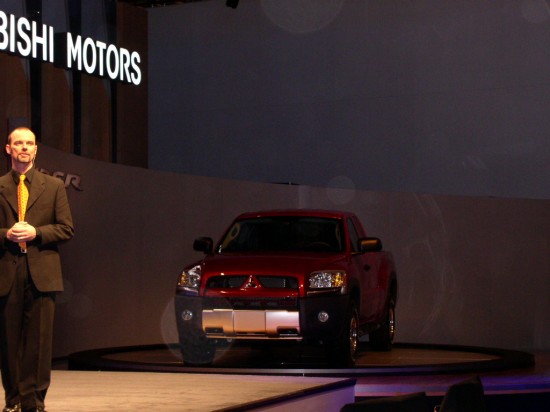 Mitsubishi Raider
If the public approves of the styling midsize truck makers have reason to be nervous. While this is basically a restyled Dodge Dakota it does give Mitsubishi an entry into the lucrative midsize truck market. Fortunately it is a successful restyle with dramatically flared fenders and the handsome Mitsubishi grille looking surprisingly natural on this truck. With the added bonus of America's best warranty this may be a good alternative to the donor Dakota.