2005 Scion xB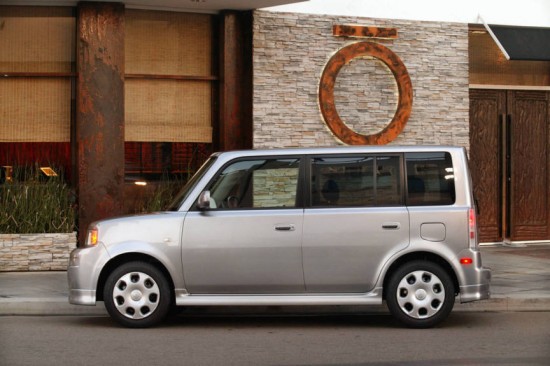 Before I write about how much I love this car, I've got to get one thing off my chest.
     I think it's ugly.
     No, make that dang ugly. Michael Moore ugly. Pontiac Aztek ugly. Roseanne Barr naked and covered in zits ugly.
     In fact, if the designers had set out with the goal of making an uglier car, I doubt they could have done it. It's like the designer was totally out of ideas after brainstorming for a week without sleep when, on a caffeine-fueled moment of inspiration at 3 a.m., he spied a Kleenex box on his desk and yelled "Eureka! We'll make it look like this, only uglier!"
     Of course, design is subjective, and there are lots of people who think it looks hip and trendy — just don't count me among them. I'd be more impressed if you put wheels on a pile of dog poo.
     But, looks aside, this car is one of the most phenomenal vehicles on the road today. It's fun to drive, remarkably practical, efficient, roomy and affordable — everything you could want in a new car, even if it looks like it should be delivering Wonder Bread.
     It's called the Scion xB, and, in case you haven't heard of Scion, it's a new brand built by Toyota to appeal to the MTV generation by using innovative style and very low prices.
     In a classic marketing ladder, Toyota wants buyers to start with a Scion when they're young, move up to a Toyota when they get a family, then move up to a Lexus when they get more money. It's a brilliant plan if it works.
     And with cars as good as the xB, it's bound to work.
     For starters, the xB's boxy body gives it the same kind of practicality as an SUV or minivan, complete with seats that can be pulled out to make room for big cargo loads and a massive amount of hip, knee, leg and headroom. It has the kind of space that you usually only find in bigger, much more expensive vehicles, certainly not ones with an economical price tag like this.
     Second, it drives like a sporty compact car. Despite all the space inside, it feels like a Honda Civic — zippy, tossable, sprite and nimble — when you throw it into corners. It has a very high roofline, but it never feels like it'll tip over if you push it too hard.
     It comes with a 1.5-liter, four-cylinder engine that makes 108 horsepower, just enough for decent performance. It's no screamer, but I never once felt unsafe merging onto the freeway or accelerating with heavy city traffic. I had to floor it more often than I like, but it got the job done.
     Finally, it's economical — both to buy and to drive.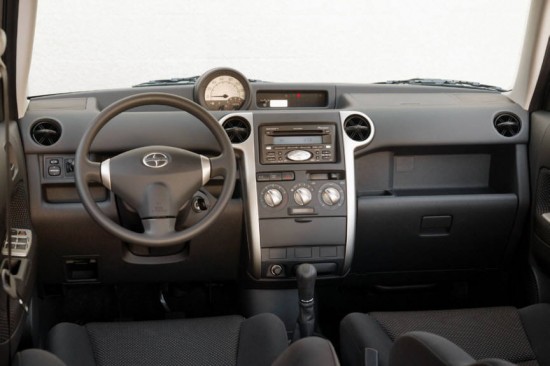 It starts around $14,000, which is an absolute steal for a car this nice. Its interior has lots of hard plastic, as you'd expect in any economy car, but it comes with enough standard equipment — like a CD/MP3 player, power everything, keyless entry, folding rear seats and a tilt steering wheel — that it doesn't feel like a stripped-down rental car.
     It's just nice. Nothing more, nothing less.
     You'll also save money at the gas pump, as the xB gets 31 miles per gallon in town and 35 on the highway, according to the EPA. Considering it has lots of interior space and roughly the same aerodynamic profile as an Acme brick, that's impressive.
     On the downside, options and special packages can quickly drive up the price. The test model I drove — a special edition with bright yellow paint, an automatic transmission and several other options — cost nearly $20,000.
     Even at that price, it's hard to find anything to gripe about except the odd styling. It drives great, is comfortable inside, and with Toyota's reputation for quality, it'll probably last a long, long time.
     The funny thing is that Scion knows how to make some fantastic looking vehicles. I've seen several tC coupes on the road, and every time I've mistaken them for expensive, gorgeous European sports sedans only to be surprised when I saw the Scion badge.
     If only they had spared some of that design talent for this car, it would be perfect.