2005 Toyota Avalon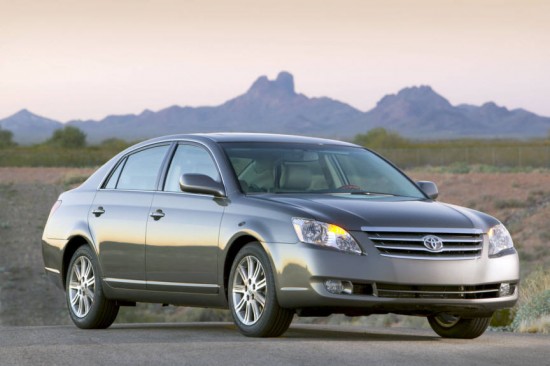 Ever since the Japanese earned a reputation for building top-quality cars, American automakers have been copycats.
     In fact, today's American cars are in many ways hard to tell apart from their Japanese rivals after decades of copying the technology, construction, materials and even styling of their competitors from the Far East.
     Now Toyota is turning the tables with one car.
     The Avalon is Toyota's attempt at copying the kind of car America has always built best — the big, comfortable, smooth-riding sedan designed to float over miles of highway. It's a Japanese interpretation of the classic Buick and feels totally different from other cars in the Toyota lineup, which is exactly what Toyota wants.
     Although the Avalon has been around since 1995, it was completely redesigned this year in keeping with its all-American mission as an alternative to cars like the Ford Crown Victoria, Chevy Caprice and Buick Roadmaster.
     But this concept begs a question: How can people who eat with sticks and consider raw fish a delicacy create a car that feels American?
     Simple. Design it here. Engineer it here. Build it here.
     Toyota does all three with the new Avalon, as it's designed in California, engineered in Michigan and built in Kentucky. That's about as American as cars get these days.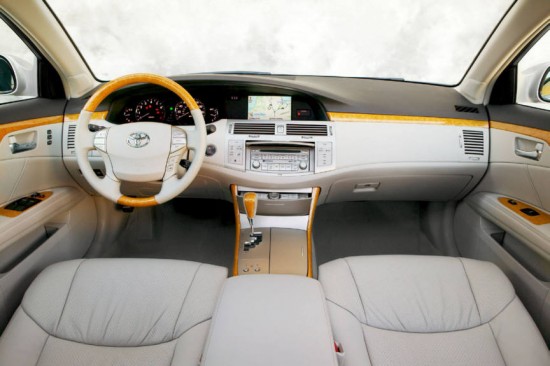 The redesigned Avalon is bigger and more distinctive than before, with a huge backseat, large trunk and styling that makes it look like a luxury car. Better yet, it feels at least as smooth and comfortable as its American-brand rivals, with the kind of mushy, mashed-potato suspension that makes highway trips feel like heaven.
     Everything about it is soft and smooth, designed for navigating massive expanses of asphalt without a fuss and without feeling cramped.
     The most affordable model is the XL, which starts at $26,350. It includes plenty of upscale features like dual-zone climate control with air filtration, cruise control, remote keyless entry, power everything, steering-wheel-mounted audio and climate controls, and a trip computer.
     The Touring model, which adds more than $2,000 to the XL's price tag, adds leather seats, 17-inch wheels and a sportier suspension — although it's still tuned more for comfort than fun.
     If you're willing to cross the $30,000 barrier, the XLS adds a power moonroof, four-way adjustable power passenger seat, in-dash six-disc CD changer, dual heated outside mirrors, Homelink garage door opener and other doo-dads. The top-of-the-line Limited model adds a power sunshade, better driver's seat, upgraded stereo, Smart Key system and extra wood trim, among other features.
     The result is a car that ranges from nice to really, really nice. For true high-end luxury, you can even opt for a navigation system, remote engine starter and dynamic laser cruise control.
     Performance-wise, the Avalon is at least on par with its American competitors but nothing like a sports sedan. It's meant for cruising the Interstate system, not mountain switchbacks.
     On the bright side, it comes with a fantastic 3.5-liter V6 engine that feels stronger than many V8s I've driven. It makes 280 horsepower and 260 foot-pounds of torque, enough to reach 60 mph from a standstill in 6.6 seconds, according to Toyota. That's an impressive number for any family car, much less one this big and comfortable.
     The V6 is mated to a five-speed automatic transmission that shifts as silky as anything else on the road.
     All in all, the Avalon is perfect for people who want a big, comfortable car that has Toyota's reputation for quality. It takes the best traits from both sides of the Pacific and melds them into one sensationally smooth highway cruiser.