2007 Toyota FJ Cruiser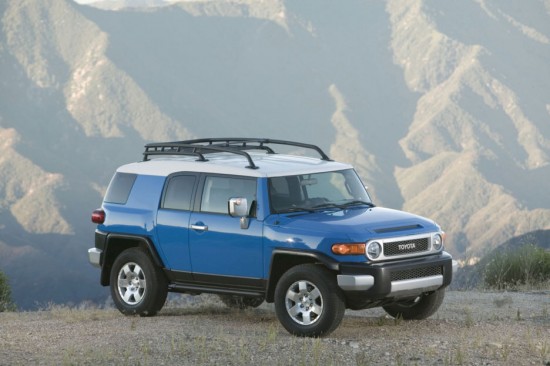 Driving an off-road vehicle feels like piloting a giant concrete block.
     They're unweildy, heavy, bouncy, unresponsive and generally uncomfortable on the road. Vehicles like the Jeep Wrangler and Nissan XTerra might be great on the Rubicon Trail, but who cares about off-road ability when a trip to the Home Depot sends you to the chiropractor?
     Toyota's engineers saw this problem. They knew that while off-road driving made for great SUV commercials — and, indeed, some fun weekends for hardcore off-road enthusiasts — but their typically harsh ride would keep a lot of buyers away.
     Toyota's solution is the new 2007 FJ Cruiser, a wild-looking SUV designed for true off-road performance but without that awful off-road ride.
     The FJ Cruiser is a surprisingly outlandish product from a very conservative company. Toyota is known more for building cars like the Camry, with its boring style, respectable interior, Dick-Clark-like longevity and a sensible engine that politely hums.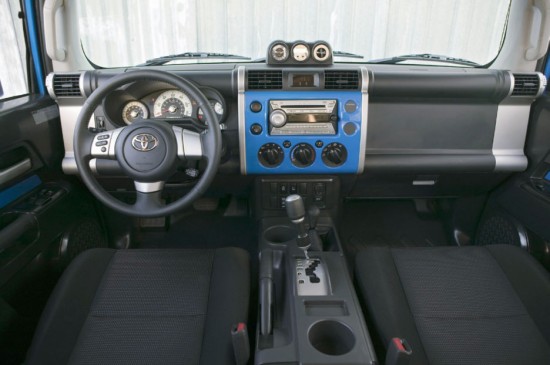 There's nothing boring about the FJ Cruiser, though. The body style — with its mix of retro chic and clean, modern lines — draws a lot of second glances and thumbs up from other drivers, and the interior follows the same cool theme with oversized buttons and highly stylized trim.
     Even the engine is exciting. The 4.0-liter V6 sounds amazingly like an American V8, with a deep, throaty, Samuel L. Jackson grunt that seems to say, "I ain't Japanese, buddy." It's a far cry from the wheezy, efficient, four-cylinder engines that built Toyota's reputation in the '80s and early '90s.
     This high-tech powerplant makes 239 horsepower and 278 pound-feet of torque, which are both impressive figures. Unfortunately, it gets an unimpressive 17 miles per gallon in town and 21 mpg on the highway with the four-wheel-drive version.
     Adding to the FJ Cruiser's off-road credentials is an interior designed for dusty, dirty, muddy conditions. Seating materials are water-repellant and well ventilated, and the rubberized floor is easy to clean.
     Climbing into the back seat is relatively easy with two rear-swinging "suicide" doors. On the downside, the funky styling makes it virtually impossible to see much out the back windows.
     Price-wise, the FJ Cruiser is a clear winner considering how much style and performance you get for the money, not to mention Toyota's reputation for building cars and trucks that last forever. It starts at $21,910 for a two-wheel-drive automatic, or $23,300 for the four-wheel-drive version.
     That's not bad for a vehicle that mixes on-road comfort with off-road performance better than most SUVs. The cool, retro styling is just icing on the cake.