2007 Toyota Yaris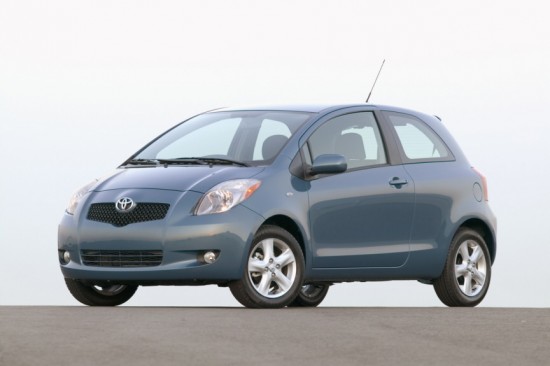 It seems that every time you open a newspaper or turn on TV, you see another story about how we Americans are fat pigs.
     Scientific studies, government reports and publicity-loving doctors like to remind us that we're beyond simply unhealthy — we're so fat we're killing ourselves.
     And the automotive world has responded by creating bigger, fatter cars that look like they've spent too much time in the McDonald's drive-thru lane themselves.
     If you look at Toyota's lineup, you'll notice how much bigger each car is than the versions they sold a few years ago. The new Corolla is the size of the old Camry, the new Camry is the size of the old Avalon, and the new Avalon is the size of the Hindenburg.
     And thus a Toyota designer woke up one day and thought, "Holy crap! We don't sell a decent small car anymore. Let's build one."
     That's how the Yaris was born.
     The Yaris is Toyota's all-new economy car that looks and feels like a scaled-down version of the Camry. It's boring, but it's also quiet, comfortable, refined and — if it lives up to Toyota's corporate reputation — has bulletproof reliability.
     In fact, I couldn't find anything about this car that was disappointing — performance, price, drivability, looks and even storage space. It doesn't excel in many areas, but it also doesn't have anything you'll hate.
     Except, perhaps, the name.
     Yaris has to be among the nerdiest car names in automotive history. If a focus group helped pick it, members must have included Urkel, the entire Napoleon Dynamite cast and your high school math teacher. While other car makers have found cool new names like Crossfire, Solstice, Zephyr, Aura, Caliber, Charger and Fusion, the best Toyota could come up with is Yaris.
     Yawn.
     If it's any consolation, I'd rather drive a great car with a bad name than a rustbucket with a cool name. Toyota can sell more cars by building great products rather than discovering great names, which is what it's always been good at. After all, the Camry isn't a hot-selling family car because of its name, that's for sure.
     The Yaris comes in two distinct body styles — a two-door hatchback and a four-door sedan. The hatchback version starts at just $10,950, and the four-door version costs $11,825. A sportier Yaris S sedan is available for $13,325.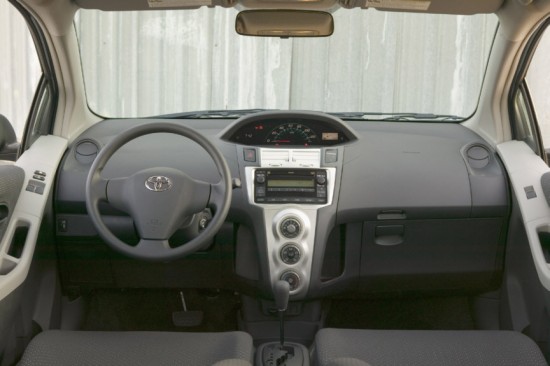 Every Yaris is impressive for the money because it doesn't look like a car on which Toyota took shortcuts. The exterior lines look sculpted and expressive, interior materials don't feel cheap, and the driving feel is far better than you'd expect for this low price.
     That doesn't mean the Yaris is a contender for Bargain of the Year just yet, though. Other new, small, affordable cars are just now hitting the market, including the Nissan Versa and Honda Fit, both of which give the Yaris a run for its money. The Yaris is a good car on its own, but now is an extremely competitive time in the economy-car market.