2011 Ford Mustang wows EPA!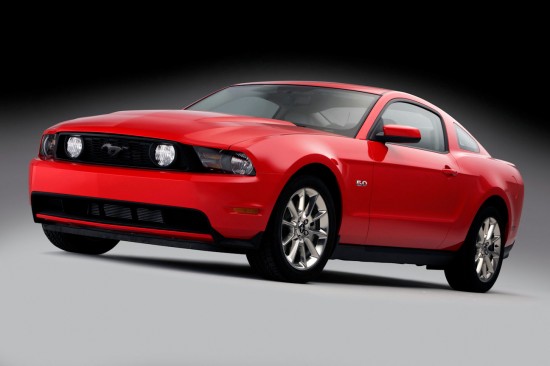 Well its offical. You can have your cake and eat it too. The 2011 Mustang GT equipped with the 412-horsepower 5.0L V8 will return (when driven sans lead foot) 26 mpg. The announcement came this morning, the EPA rating for the 2011 Mustang coupes are as follows:
      Manual transmission V6 rated 19 mpg city / 29 mpg highway
      Automatic transmission V6 rated 19 mpg city / 31 mpg highway
      Manual transmission GT rated 17 mpg city / 26 mpg highway
      Automatic transmission GT rated 18 mpg city / 25 mpg highway 
      Ford credits the ratings to the new 6-speed transmissions and the Twin Independent Variable Camshaft Timing (Ti-VCT) feature of the new engines.  Ti-VCT allows the engine to adjust intake and exhaust valve timing in nanoseconds in response to driver inputs; making sure the engine has plenty of free flowing air at all engine speeds. The fact that it weighs nearly 400 lbs less than its competitors helps some too! We'll get back to you with our fuel consumption figures once we've had a go with the 2011 Mustang, but in the mean time check out the photo gallery Ford sent along. No drooling on the keyboard now!