2011 Ford Police Interceptor (Preview)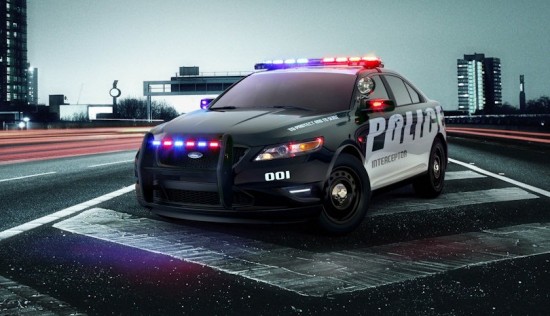 With the Crown Victoria being completely phased out at the end of 2011 Ford needed to prep another car for Police duty, or lose that market to Charger and Impala / Caprice completely. Enter the 2011 Ford Police Interceptor Concept. Think of it as a tough as nails Taurus.
      A tough as nails Taurus with a badge that is. Under the hood the boys in blue will find one of two V6's. The standard Ford run of the mill 3.5L V6 with a mediocre 263-hp fills duty as the base engine. That's good and all for meter reading and chasing down Gernand in his Buick Roadmaster riding in the left lane with his blinker on, but perhaps a bit inadequate for the real baddies. For that the local precinct can choose the 365-hp 3.5L EcoBoost V6! Packing twin-turbos and direct injection this mill is more boost than eco and all You're Busted! And to put all that baddie busting thrust to the pavement the Police Interceptor is equipped with all-wheel drive, a beefed up suspension, and 18″ steelies. Bad guys beware!