Cadillac CTS – Spiritual Successor to the DeVille?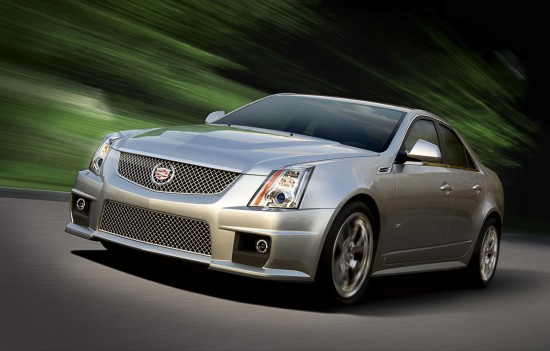 Some time ago I had expressed concern about the popularity of so-called entry level luxury cars. I feared they were cheapening such storied nameplates as Cadillac, BMW, and Mercedes Benz. My biggest concern was with Cadillac, whose luxury cars once had an unmatched presence on the road due – in part – to a combination of massive size, flawless proportions, and trend setting styling. The CTS was a great car, I argued, but just 'inexpensive' enough that it was perhaps too accessible.
      A couple of years have passed since I held that viewpoint: much has changed in the automotive world. I am reluctant to mention the brief, but traumatic, bankruptcies of General Motors and Chrysler. At this writing, Cadillac has sketched out plans for its future survival. The basis of this future is known to include a Lambda based Escalade (think premium version of Chevy Traverse, GMC Acadia, and Buick Enclave), a cute-ute styled SRX crossover, a premium Epsilon based XTS, a Converj-styled plug in hybrid, and the ATS, a rear-wheel-drive competitor for the BMW 3-series. These are all in addition to the well known CTS which will soon offer three body styles; sedan, coupe, and wagon.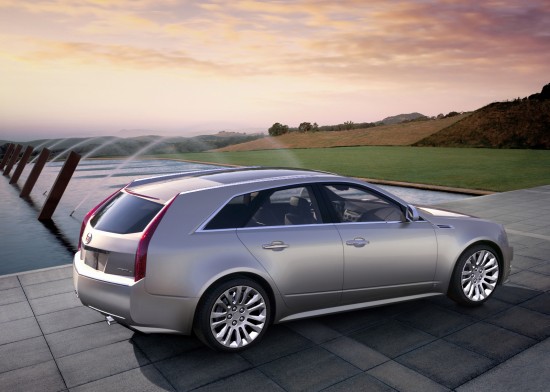 With the demise of the larger DTS and STS, Cadillac will have repositioned the CTS into the unexpected position of being the 'standard' Cadillac rather than the entry level 'junior' Cadillac. Why is this significant? You see, for decades the deVille was by far the best selling Cadillac. Sure, a handful of people bought Eldorados and Fleetwoods, but these cars sold in the thousands and tens of thousands, while the deVille frequently topped 100,000 units. This continued even as Lexus, BMW, and Mercedes whittled away at Cadillac's market share. The deVille remained a strong seller despite a large part of the luxury market shifting away from pampered luxury to sport sedans. But the deVille name eventually succumbed to Cadillac's blind move in renaming its cars with forgettable and confusing alphanumerics. The DTS letters replaced the longstanding deVille and quickly became a dated and irrelevant luxury car as traditional buyers undoubtedly became confused. Without the name to steer them to their longtime favorite it is probable that many moved into other Cadillac models based on unbiased evaluation of each Cadillac, rather than merely purchasing a recognized model name.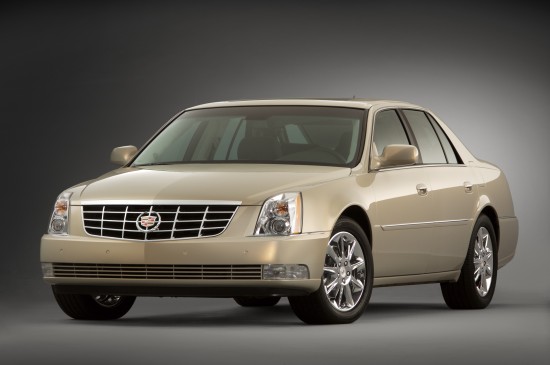 I am tempted to feel that the Cadillac buyer will lose much when the DTS soon is phased out. After all, the CTS doesn't have the size of the long, low, and wide Cadillacs of the 60s, 70s, and early 80s. However, as I look at Cadillac's future lineup I realize that I am quite happy that the CTS is spiritually the deVille's successor. When people think of Cadillac many now picture the CTS and not their grandfather's land yacht. In fact, the CTS now has a longer wheelbase than the nondescript downsized deVille of 1985. The dwarfed deVille squeezed its luxury car owners between wheels spaced only 110.8" apart while the CTS glides around with 113.4" between its wheel centers. Size comparisons aside, the CTS's place in American's minds implies that Cadillac has been entirely successful in changing its image; an image that the CTS was tasked with changing when it was introduced just six short model years ago. This was an enormous feat. Few brands have transformed themselves in such little time, and fewer have been transformed on the basis of virtually a single model. The CTS succeeds at being an accessible luxury car without compromising its Cadillac heritage. The CTS looks like nothing else on the road and likely will form the template for Cadillacs to come, much as the original finned coupe deVille did way back in 1949. Yes, thanks to – and not in spite of – the CTS, Cadillac's future looks promising.