Automotive Trends PODCAST Episode 3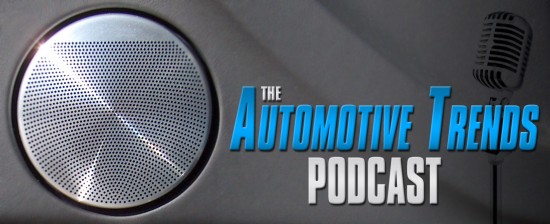 We managed to boost our host output by 50% for Episode 3 of the Automotive Trends Podcast (Impressive, we know!) as Design Editor Erich Gernand finally gets in on the action. This time we discuss everything from what the police are driving in Nebraska these days to what worries us about the future of Saab. There's a lot to like here folks so click through to start downloading and let the next hour fly by. 
DOWNLOAD THE MP3 HERE

(Clicking the above link should start playing the file in your computer's default media player. If you'd rather listen to the podcast later or transfer the file to your MP3 Player, right click the above link and choose "save target as" to store the file on your computer.)
Hosts: Executive Editor Brandon Dye, Senior Editor Jason Muxlow, Design Editor Erich Gernand
Runtime: 57 minutes 8 seconds
Topics: Beijing Auto Show
Erich's Trip West!
Mercedes-Benz Shooting Break Concept

BMW Gran Coupe Concept

Chevrolet Volt MPV5 Concept

2010 GMC Terrain