Automotive Trends PODCAST Episode 6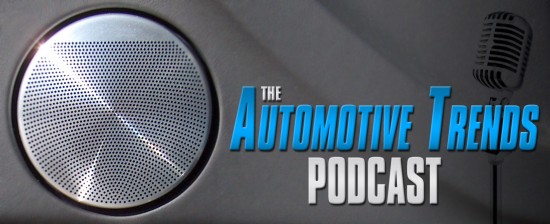 It's been a few weeks since the gang last chimed in but we've got plenty to say in Episode 6 as we chat about video games, minivans, cars that grow with every revision and why 510hp can make a leather-lined luxury tank seem worth its $100k asking price. Senior Editor Muxlow may have spent much of the podcast with farm machinery on the brain–we think his recent lawn mower purchase is to blame–but at the end of the 54 minutes cars still ruled the day. So click through and never fear: we'll get Muxlow back on his meds and return next week with even more useless banter.
DOWNLOAD THE MP3 HERE

(Clicking the above link should start playing the file in your computer's default media player. If you'd rather listen to the podcast later or transfer the file to your MP3 Player, right click the above link and choose "save target as" to store the file on your computer.)
Hosts: Executive Editor Brandon Dye, Senior Editor Jason Muxlow, Design Editor Erich Gernand
Runtime: 54 minutes 23 seconds
Topics: Gran Turismo 5 Available November 2!
2011 Honda Odyssey
2011 Volkswagen Jetta Preview

2010 Chevrolet Traverse LTZ

2010 Land Rover Range Rover Supercharged