2011 Lincoln MKX (Preview)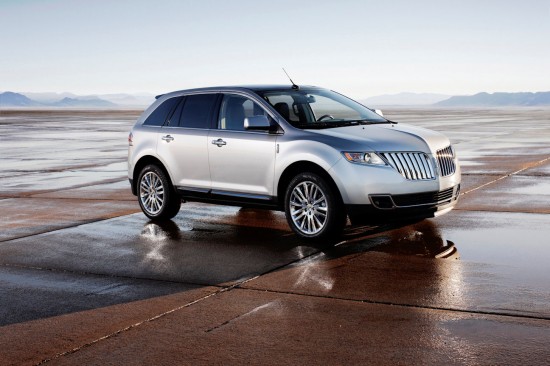 The news out of Dearborn today is the 2011 Lincoln MKX has officially received its EPA ratings. With its sole engine option, the 3.7L V6, the MKX is rated at 19-mpg city and 26-mpg highway. The 3.7L is the same V6 featured in the base 2011 Mustang–rated at 31-mpg highway in that application. Featuring TiVCT, the V6 produces a healthy 305-hp and 280 lb-ft of torque. Like its stablemate, the Ford Edge, the MKX will channel its power to the tarmac via a 6-speed SelectShift (read: equipped with paddle shifters) automatic transmission through either front-wheel drive (wrong-wheel drive) or all-wheel drive.
      The MKX also receives a much needed styling refresh. Whereas the outgoing 2010 model always looked low-rent with the milk crate grille and a parts bin interior, the '11 is upscale looking and features modern ammenities with what looks to be significantly upgraded materials. The front end now features the corporate winged grille, with new headlights, tail lights, rear fascia, and a new hood and front fender stamping. The interior appears to be more svelte with an elegant waterfall dash, smoothly integrated nav screen and HVAC/audio controls, and lots of leather wrapped bits.
      So far we still haven't heard a starting sticker price, but if Lincoln has played their cards right the MKX might just be poised to do what the brand has shied away from since the discontinuation of the LS, and that is to directly challenge its Cadillac competitor, in this case, the SRX. We'll report back once we've got more than spec sheets and numbers to throw around. In the meantime, check out the photo gallery Lincoln sent along.