Automotive Trends PODCAST Episode 13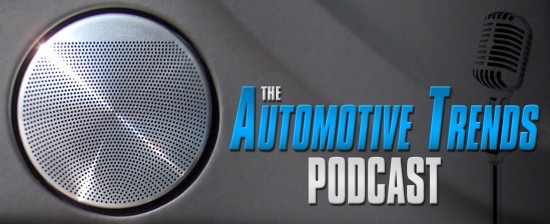 In this, the thirteenth installment of your ever-growing collection of Automotive Trends PODCASTS, we discover that someone really needs to monitor our crew's intake of caffeine!  Nevertheless your hard working and ever dedicated autoscribes discuss the merits (or really, the lack thereof) of the SEMA Car Show, discuss whether Volvo's got what it takes to deliver a 7-Series competitor, voice our displeasure over Gran Turismo 5 being delayed again, debate the 2012 Buick Regal GS's lack of all-wheel drive and have a moment of silence for the officially departed Pontiac brand. To top it all off we discuss our week spent flogging a yellow 2011 Chevrolet Corvette Grand Sport Convertible. Click through for a listen!    
DOWNLOAD THE MP3 HERE

(Clicking the above link should start playing the file in your computer's default media player. If you'd rather listen to the podcast later or transfer the file to your MP3 Player, right click the above link and choose "save target as" to store the file on your computer.)
Hosts: Executive Editor Brandon Dye, Senior Editor Jason Muxlow, Design Editor Erich Gernand
Runtime: 50 minutes 14 seconds
Topics:
2011 Dodge Durango Citadel
Photos courtesy of Chrysler Group LLC.

2011 Buick Regal GS Preview
Photos courtesy of General Motors






2011 Chevrolet Corvette Grand Sport Convertible
Photos by Jason Muxlow