2011 Acura TSX Sport Wagon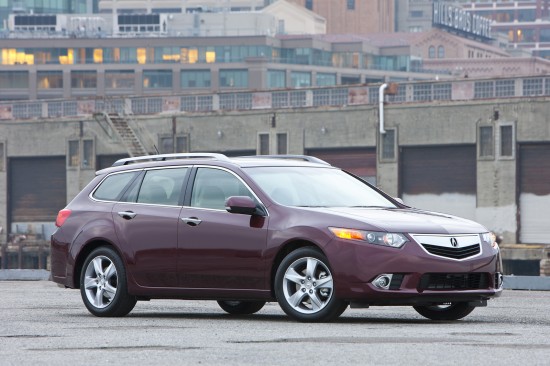 People all over the world get to buy juicy, delicious cars that we Americans aren't allowed to sample. Sometimes that's because other countries' regulations will allow cars that don't meet America's standards for safety and eco-cleanliness. But more often than not it's because an automotive overlord smartly decides that Americans probably wouldn't buy many of them.
      Until this year, that was the case with the Honda Accord station wagon, which sells briskly in Europe but isn't available here. Honda has always been great at making wagons — those practical, fun and efficient family cars with back ends that please Sir Mix-A-Lot — but Americans are not buying many wagons today. They're buying taller, tougher-looking variations on them called crossover vehicles.
      There's one area where wagons seem to be gaining popularity in America, though, and that's in the luxury market. A great example is the Cadillac CTS Sport Wagon, which drives like a true sports sedan but has room for a Labrador to hang out in back. So, seeing this, what's Honda to do?
      It made the obvious choice this year and started selling the European Honda Accord wagon, only under the more luxurious Acura banner here in the States. Called the 2011 TSX Sport Wagon, it's essentially a TSX sedan with a bigger storage area tacked onto the back. That means it has a fun, firm suspension and a practical cabin with lots of buttons. Being an Accord at heart, though, it's not a sporty as the Caddy wagon. It sends power to the front wheels, for starters, and has just 11 more horsepower than an ordinary, family-hauling Accord sedan. From the driver's perspective, its zippy suspension and smooth-shifting automatic transmission are its best features. What it lacks in raw power it makes up for in usability. It has a dash that is indeed packed with buttons, but that's a good thing. It means you can control functions through the steering wheel, a selector wheel for the navigation screen, or the old-fashioned buttons. Your choice.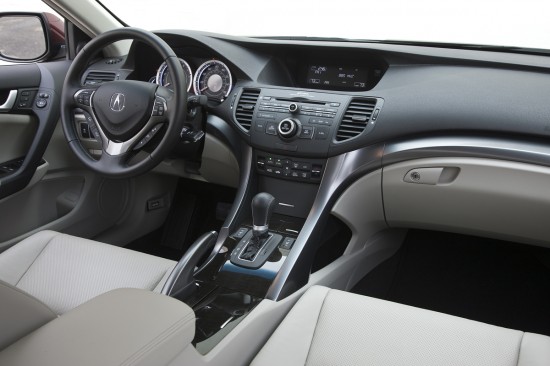 The TSX Sport Wagon is also the most affordable car in its class. Granted, it competes in rarefied air with wagonized versions of the BMW 3-Series, Audi A4 and A6, and various Volvos, which makes the Acura's starting price of $30,960 seem downright cheap. It's also one of the most efficient luxury wagons, with a highway rating of 30 mpg.
      One interesting side note: Just like on luxury SUVs, the TSX Sport Wagon is available with a power liftgate. There's no shame in parking it next to an MDX or RX 350 at the grocery store, as you can use a remote control to make the back door beep and raise up while choirs of angels sing in your head.
      Acura only aims to sell about 4,000 copies of the TSX wagon in America this year. And while that kind of number wouldn't make sense in the high-volume Accord world, it's good enough to cut it as a niche luxury vehicle for people who want practicality, comfort and sportiness in one sleek car.
      In fact, smart crossover buyers ought to take a close look at cars like this. Wagons may be out of fashion right now, but with similar cargo space, better gas mileage and a sportier driving experience, wagons just make more sense than lumbering crossovers.