2003 Nissan Xterra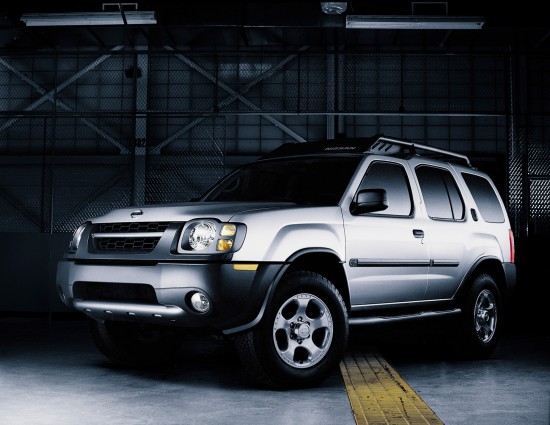 How's this for a novel idea: an SUV that acts like an SUV.
     In this crazy world where automakers try to woo sport-utility buyers with terms like "car-like ride" and "nimble handling," it's nice to see Nissan is still making a truly rugged SUV — not one that just looks the part.
     Nissan's Xterra, an oh-so-cool vehicle that seems perfect for hauling mountain bikes or surf boards on a weekend road trip, doesn't pretend to be something it's not. It looks like a truck, and it's got the off-road performance and hardware to match — perfect for Generation Xers' Xtreme Xcursions to the X-games.
     Okay. So this "X" thing is getting a little out of hand.
     Unlike most new mini-SUVs that are essentially tough-looking station wagons, the Xterra is based on a real body-on-frame truck platform that's meant to be driven off-road — to the middle of nowhere and beyond. As such, it's got thick skid plates to protect its underside, a tough leaf-spring suspension in back, and a solid rear axle, all of which are rare on today's crop of mini sport utes.
     That's because all those things contribute to a sloppy ride around town, and — let's face it — an awful lot of SUVs never leave the concrete jungle. If you're looking for a vehicle to drive from Starbucks to Nordstrom, forget about the Xterra.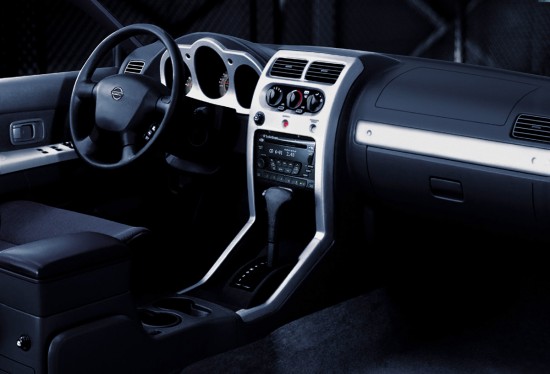 While there are plenty of more comfortable SUVs for jaunts around town, like the Ford Escape or Honda CR-V, few in this low-end price range have the Xterra's unusual blend of mountain-goat capability and hipster attitude. Its muscular bulges and athletic lines seem full of teen-age hormones, and its rock-solid suspension will keep going off-road long after its competitors bite the dust.
     And, it may be rugged, but the Xterra is far from unrefined. If you can look past the bouncy ride and noisy cabin on the highway (thanks to its deeply grooved tires, no doubt), it's a fine truck with few compromises inside. Materials and construction appear top-notch, with solid-feeling panels and switches, and controls are all located perfectly. Seats are comfortable, too, especially with the available lumbar support adjustment on V6 models.
     Top-of-the-line Xterras come with a way-cool supercharged V6 engine, while lesser models have either a four-banger or normally aspirated V6. Maximum towing capacity is 5,000 pounds with an automatic transmission, which is considerably more than its car-based competitors.
     Anti-lock brakes come standard, and they provide plenty of stopping power and good feel at the pedal. Other safety features include optional side curtain air bags and a vehicle stability system.
     Overall, it's refreshing to see an SUV that lives up to its image as a go-anywhere, do-anything vehicle designed for off-road fun.
     That's Xactly what SUVs are supposed to be.