2004 Toyota Prius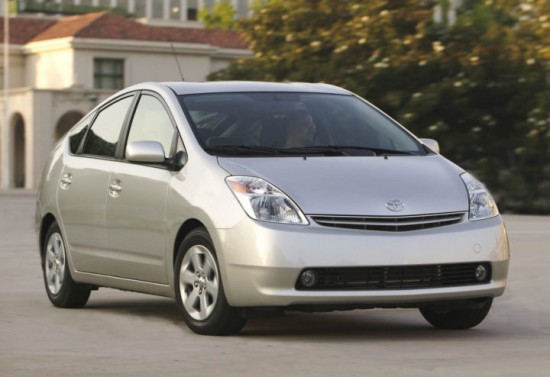 Just in case you've been living under a rock for the past year, here's some news: Toyota is selling an all-new Prius hybrid.
But, since you obviously aren't hiding in a cave on the Afghan-Pakistani border, you probably already know that the Prius is more popular than Patrick Stewart at a convention of Star Trek geeks. It's the darling of environmentalist Hollywood and the recipient of dozens of design and engineering awards.
     North American Car of the Year, Motor Trend Car of the Year, Popular Science Best of What's New … blah, blah, blah. Prius won 'em all.
     So why all the fuss? Did Toyota burn a sacrificial truck at the altar of free publicity? After spending a week behind the wheel of this super-efficient sedan, I can confidently say it deserves every award it can get.
     To start with, the Prius is incredibly fuel efficient. Even compared with the Honda Civic Hybrid — a remarkable car in its own right — the new Prius is bigger, cheaper, and less thirsty. It can get 60 miles per gallon in town, where it shuts off the engine every time it stops, and a still-impressive 51 mpg on the highway. That's enough to have OPEC ministers shaking in their cash-filled boots.
     The secret to such thrifty fuel consumption is combing a gas-powered engine with a high-output electric motor. And no, you don't have to plug it in.
     In a process called "regenerative braking," the batteries are recharged every time you slow down as energy is recaptured from the brakes that normally would be lost as heat. It essentially transforms the electric motor into a temporary electric generator to recharge the batteries.
     The new Prius allows for fairly spirited acceleration with the 1.5-liter, four-cylinder engine that makes 76 horsepower and an electric motor that makes up to 67 horses. It's enough to reach 60 miles per hour in about 10 seconds — not too shabby.
     Even more amazing is how big the Prius is. It's about the size of a Camry — certainly bigger than its futuristic shape suggests in pictures — with a surprisingly roomy, comfortable interior. There's significantly more interior space than in the Civic Hybrid, which is its only real competition.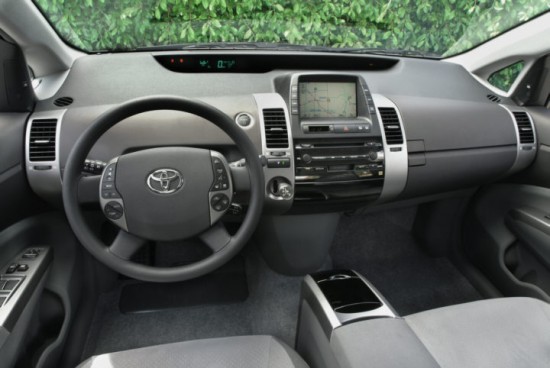 Inside, the Prius comes with more standard features than most cars in its price range. It includes traction control, remote keyless entry, a 60/40-split rear seat, heated mirrors, steering wheel controls, a CD player, cruise control, and power windows/locks. Even without the fancy hybrid technology, the Prius would be knockout for the features and quality of its cabin.
     Best of all, the starting sticker price is under $20,000. That's right — this technological marvel with a roomy interior, long list of standard features, and 60-mpg efficiency costs less than 20 grand.
     Now for a couple of downsides: Thanks to those pesky laws of supply and demand, you may have to wait a while to find the Prius you're looking for. Lots of people want them, and Toyota is only making 47,000 units this year. That's 31 percent more than the company originally anticipated because demand has been so great, but it still might not be enough to satisfy the market.
     Second — and this is purely subjective — the Prius' styling is a tad outlandish. While the design was penned with aerodynamic efficiency in mind, the overall look isn't pretty, sexy, or even mildly attractive. It's just weird. It looks like it could have come from the design department of a toaster company, not a world-class corporation like Toyota. Shame, shame.
     But overall, you can't argue with the amazingly futuristic technology that makes the Prius possible. Its combination of real-world comfort and cyber-world efficiency gives us a glimpse of what the future holds as gasoline becomes more expensive and cars become more high tech.
     In short, it's a prophet on wheels.