2004 NAIAS Show Stoppers (Day One)

Year Of The Car Indeed    
     Ford is calling 2004 the year of the car and by the look of things on opening day in Detroit, that slogan applies to the entire industry. Ford used its press conference to roll out several significant production products including the Ford Five Hundred sedan, Freestyle crossover and Mustang coupe. A tidy but rugged off-road concept showed up wearing the Bronco nameplate and the King Ranch edition of the F-150 also made its public debut.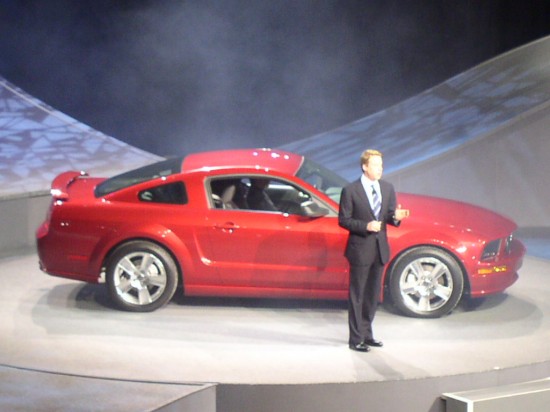 GM used its show time to debut the production version of the Pontiac Solstice roadster which wowed crowds in concept form just two years ago. The production version uses a 170hp Ecotech 4-cylinder and 5-speed manual all hidden within a new rear-wheel drive platform called Kappa. GM's other two concepts also utilize this new architecture but display some different styling directions in which the new platform could take. The Chevy Nomad concept is yet another modern interpretation of the classic Chevrolet concept car. The biggest surprise might not have been how similar the Solstice production and concept cars are but how stunningly gorgeous the Saturn Curve is.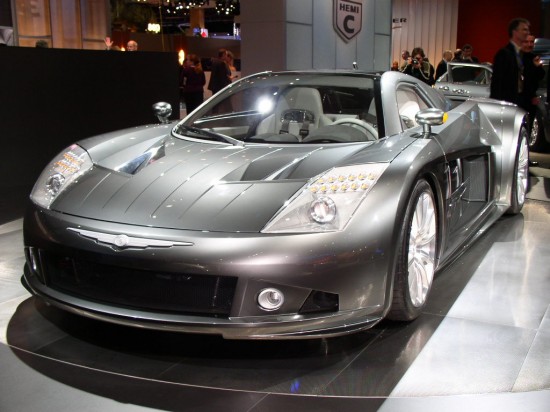 Chrysler always like to surprise at NAIAS and this year was no different. Along with the Jeep Rescue and Dodge Slingshot concepts, which we had already seen through previously released sketches, Chrysler rolled out the ME Four Twelve supercar. This most advanced Chrysler ever features a quad-turbo 6.0-liter V-12 engine and will reach 60mph in 2.9 seconds. It wasn't just the domestic manufacturers who debuted new cars today either.
     Audi got in on the action with the world debut of its flagship A8 L 6.0 quattro powered by a 450hp W-12 engine. Honda broke the mold by debuting the SUT truck concept as did Infiniti with the public introduction of the giant QX56 luxury SUV.
      Chevrolet got things back on track when it bussed journalists over to the Detroit Opera House for the introduction of the sixth generation Corvette. The C6 features an enlarged 6.0 liter LS2 V8 which makes an even 400hp and 400lb-ft of torque while being lighter and stiffer at the same time. Chevrolet claims the performance of this new C6 will nearly match that of the current Z06 and that much, much more power is on the way.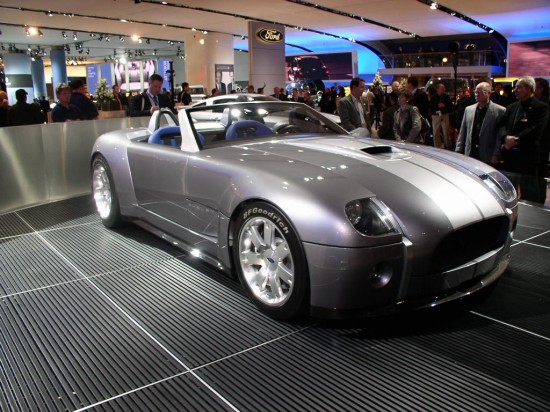 Ford finished off the night by introducing a modern version of Carroll Shelby's legendary Cobra although we were still partying with GM at the Opera House so we'll have to bring you details of that in our Show Wrap Up coming Wednesday. Check back here tomorrow night for all of Monday's Show Stoppers, and trust us, there will be plenty of them.