2004 Suzuki Verona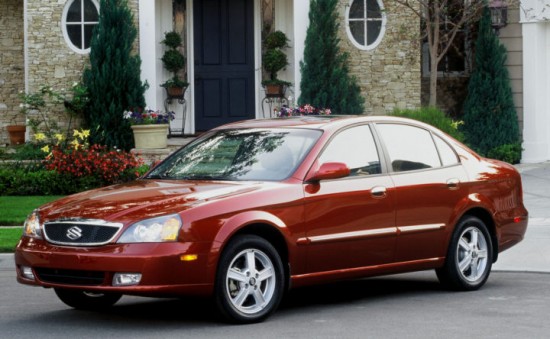 Everybody knows the Honda Accord and Toyota Camry reign atop the family-sedan hill. They're the cream of the crop, the best of the best, and a thousand other overused clichés.
     But suppose you want a handsome new midsize sedan with leather seats, a six-cylinder engine, antilock brakes, and a sunroof for $20,000. Think a Honda or Toyota salesman would take that deal? Not a chance. He'd laugh you all the way to the used-car lot.
     At least one other Japanese company — Suzuki — can offer those high-end features at that low-end price.
     Suzuki recently unveiled its Verona family sedan for 2004, and it comes with an impressive list of standard equipment with a price under $20 grand.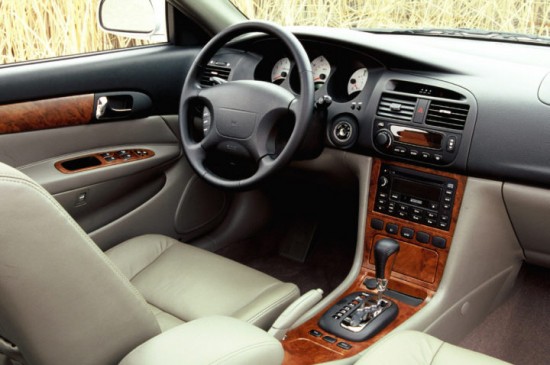 Our Cargazing test vehicle came loaded with heated leather seats, a six-cylinder engine, CD player, cruise control, power sunroof, keyless entry, automatic transmission, automatic climate control, and fancy radio buttons on the steering wheel — all standard equipment for a total price of $19,499.
     Wow!
     But before you run out the door to trade your worn-out clunker for a new Suzuki, be forewarned: there may be some minor quality issues.
     After driving a Verona for a week, there were a couple of loud, annoying squeaks that wouldn't go away, and it had less than 10,000 miles on the odometer. While it could have been one bad example from a crop of perfect Suzuki cars, it seems like Hondas and Toyotas — and even many American brands — don't develop squeaks and rattles so early in their lives.
     Thankfully, Suzuki offers a solid seven-year, 100,000-mile warranty to dispel any quality fears.
     That said, the Verona is a nice car at a nice price. It not only comes with that long list of standard equipment, but it drives like a more expensive sedan.
     Its inline six-cylinder engine — a unit reportedly developed by Porsche engineers — is especially nice. It feels perfectly smooth, like all inline sixes should, with linear, predictable power that would feel just right in a BMW.
     The only complaint about the Verona's engine is its power. While the expensive V6 options offered by Toyota and Honda put out significantly more horsepower — 225 and 240 respectively — Suzuki's engine makes a relatively paltry 155 horses. It's enough to safely and speedily accelerate onto freeway on-ramps, but it doesn't offer the sports-car-like fun of the Accord and Camry V6s.
     On the positive side, there's little to gripe about when it comes to the Verona's handling, steering, and braking. It feels light and easy to control in corners, and the responsive steering and brake systems lack nothing.
     Similarly, the styling is pleasant and attractive. It has a clean, uncluttered side profile that makes it look more expensive than it is, and two long creases on the hood give the nose a powerful, slightly aggressive appearance.
     Inside, the Verona has all the space and comfort you'd expect in a typical family sedan. Suzuki likes to brag that it's actually wider than the Camry and Nissan Altima, has more front legroom than the Camry, and has more rear legroom than both the Altima and Accord. It's the perfect size.
     And, while this article focused mainly on the high-end Verona, cheaper versions are available starting about $16,000. For basic transportation that's not too cramped, that's not a bad price at all.