2005 Mini Cooper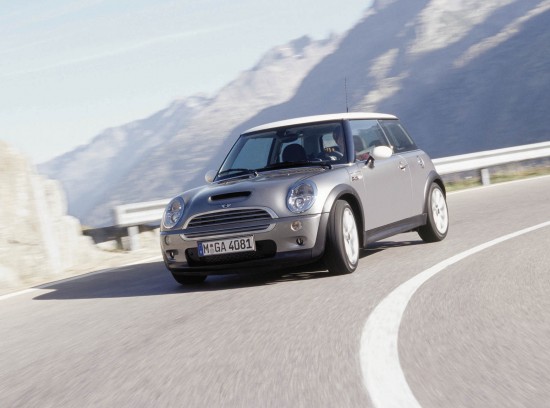 When you think of cars with sticker prices under $17,000, you don't think of cars like this.
     No, you think of cheap, ugly, fall-apart vehicles that lose value faster than betting on a three-legged racehorse.
     You certainly don't think of precise German engineering and head-turning European style, but that's exactly what you get when you spend $17 grand on a Mini Cooper. Today, three years after it was introduced, it's still one of the most fun and stylish vehicles on the road.
     The bargain-basement price just adds to its charm.
     This cute Mini, as its name suggests, has the shortest length of any car for sale in America. It's the antithesis of the big, thirsty SUVs that crowd the nation's highways, yet it's not terribly impractical for a family of four.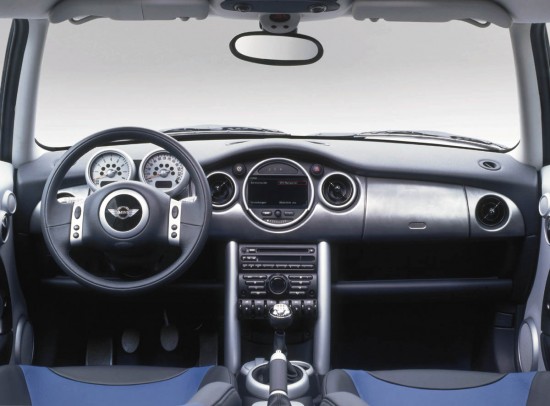 While it may look tiny on the outside, the interior is surprisingly comfortable — at least in the front seat, where there's enough shoulder, head and knee room for tall adults. The back seat is pretty cramped as expected, and cargo space is a total joke, but the back seats can be folded down to create a useful cavern for luggage and boxes. It can handle big loads of groceries so long as nobody sits in back.
     Made in England by Germany's BMW, there's a lot to like about the Mini, starting with its unique, whimsical look. Its clean, other-worldly lines are almost reminiscent of Volkswagen's New Beetle, but the Mini has more of a squatty, boxy, blatantly European look that's designed to recall its famous British predecessor.
     That quirky European style is carried into the cabin as well, as a Frisbee-sized speedometer is mounted in the center of the dash — not behind the steering wheel — and brushed aluminum trim gives it a premium look.
     As much fun as it is to see the Mini stand out in a parking lot full of trucks, driving it is even better.
     Although the Mini's base engine makes only 115 horsepower — a seemingly paltry number compared to the high-performance compact cars coming out of Japan — the car actually accelerates fast enough to make it fun in city traffic.
     It's a car that can be driven fast, but it takes some work and skill to do so. And that's part of the fun.
     If you want a more powerful engine and firmer suspension, opt for the 168-horsepower Cooper S for a hair under $20,000. It has a supercharged version of the base engine, a six-speed manual transmission, and stiffer anti-roll bars for flatter handling in the turns.
     I drove the Cooper S in 2002, and the difference between it and the base model is night and day. The regular Cooper is fun like an old Volkswagen Beetle — quirky, a blast on winding roads, and absolutely adorable — but the S model is more like a frat party. It's wild, raucous, irreverent and goes so fast that it can easily get out of hand.
     The big news for 2005 is the addition of a convertible to the lineup. A convertible Cooper starts around $20,000, while a drop-top S is over $24,000. I'll reserve judgment on those until I drive them, but the general consensus in the press is sheer adoration.
     There are a couple more pluses worth mentioning. One, it's generally considered the safest small car on the road because of the number of air bags and safety features packed into its tiny frame. And two, the interior switches and buttons are magnificent, with that satisfying "click" that makes high-end German and Japanese cars feel so fancy. It seems surprisingly upscale for such a small, inexpensive car.
     Its only downsides are, obviously, its small size — which there's no way to avoid in a car like this — and its fairly noisy cabin at highway speeds. Wind and road noise both seep into the car more than in many economy cars.
     But overall, the Mini is all about having fun. It's fun to drive, fun to look at, and fun to pay for — if paying for something can ever be true fun.