2005 Toyota Celica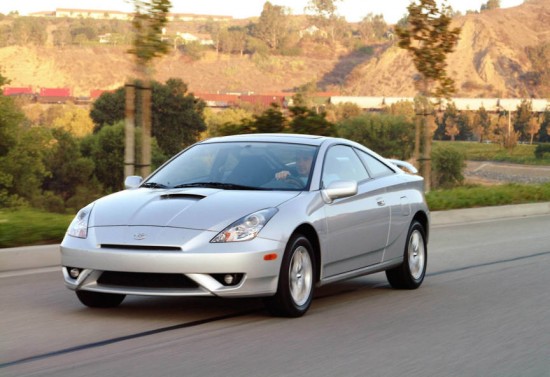 If you've been waiting until Toyota introduces a new Celica to buy one, your wait is over.
     The Celica is dying.
     After a 35-year run as a popular sports coupe — especially popular among young buyers — Toyota announced that Celica production will end in July because of sagging sales.
     This death isn't much of a surprise for a couple of reasons. One, there's a lot of competition among makers of small, sporty cars, making it hard for any of them to earn a profit even when they've got good products to sell — the mighty Toyota included.
     Perhaps more importantly, Toyota launched the Scion brand to lure the same young customers that the Celica traditionally courted. There's little doubt that inexpensive cars like the Scion tC coupe have cannibalized sales that otherwise would have racked up for the Celica.
     In any case, the world is losing one of its most influential nameplates as this car drives off into the sunset.
     The Celica, for better or worse, ushered in an alternative to the fuel-hungry musclecars from Detroit when it was introduced in 1971. It was lightweight, stylish, affordable, reliable, fun to drive and fuel efficient, a combination that changed the way Americans thought about foreign cars and forced the automotive industry to rethink its "bigger is better" mantra.
     Today's Celica follows virtually the same formula that kept it alive for more than three decades. It's a small car with two doors, a high-revving but fuel-efficient 1.8-liter engine, and edgy, youthful styling that makes it look faster than it really is.
     Just like its predecessors, the basic Celica isn't a super fast car. It has just enough power to make it fun to drive without making your insurance agent go into cardiac arrest — a philosophy more about balance than brute force. The four-cylinder engine generates 140 horsepower in basic GT trim and 180 horses in the more performance oriented GTS.
     The result is a car that feels spunky but never wild.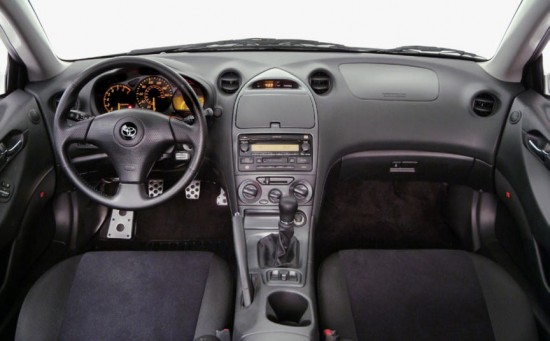 Like the engine, the suspension is tuned to be fun in the corners but also comfortable for commutes. It's actually a slightly bland feel, lacking both the excitement and tautness of a sports-car-like suspension and the supple serenity of a suspension designed for comfort, so it allows a good compromise but one that doesn't excel in any particular area.
     As a car that's fun to drive every day without punishing you, though, it's hard to beat the Celica. For one thing, it's got Toyota's reputation for quality backing it up. It's also reasonably comfortable inside, offering a good amount of front-seat space, quality materials and a comfortable seating position that can be adjusted to perfection.
     Style-wise, the Celica looks as futuristic as always with a sporty wedge shape, harsh creases and hatchback layout. It's athletic and trendy, but it's also probably going to look dated in a few short years because its body is so stereotypical of the late '90s — you know — "the 'bubble' look is out, so let's add a few fender flares and folds to the sheetmetal. Then it'll be cool!"
     Price has always been one of the Celica's greatest selling points, and this final year is no exception. It starts around $17,700 with a five-speed manual transmission and $18,500 with an automatic, topping out around $23,000 for the quicker GTS model.
     At those prices, it makes parting even sweeter sorrow.