2011 Acura RDX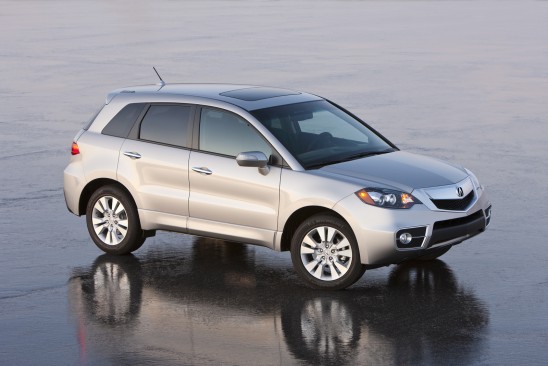 When the Acura RDX was introduced in 2006, it was designed to be one of the sportiest luxury crossovers on the market — a smaller, more affordable version of the Porsche Cayenne or BMW X5. Today, though, the market is flooded with crossovers that claim to be sporty, many of which are exceptionally good cars. Even brands like Mazda and Hyundai are becoming better competition for entry-level luxury brands like Acura.
      While the choice isn't as easy today, the RDX still stands out if you're looking for two things: a turbocharged engine and a fast response time. The quick response of this car is what really sets it apart from most crossovers. Any input you give it — a blip of the throttle, a flick of the steering wheel, a tap on the brakes — results in a near-instantaneous change in the car. Compared to most crossovers, it's really close to that "driver and machine as one" feeling you normally want in a sports car. But sports car it's not. It rides up high like an SUV, which gives you a commanding view of the road, and it feels like you're taking corners on stilts — albeit very balanced, sporty, enjoyable stilts.
      If you want more of a road-hugging experience, you can get it in the car I drove last week, the TSX Sport Wagon. It has about the same spaciousness and utility as the RDX, but it rides down lower like a car. What is most unusual about the RDX is what's under the hood: a 2.3-liter turbocharged engine. That's a very small engine — which means it gets decent gas mileage of 24 mpg on the highway — but the turbocharger means it cranks out 240 horsepower, more akin to what you'd expect from a V6. The experience is rare for a crossover. It doesn't have the low-end grunt that you usually find in SUV-like vehicles, but instead it offers a huge rush as the revs pick up and the turbocharger whirrs into action. Most of the excitement is at the top end of the rev range, just like a Japanese sports car.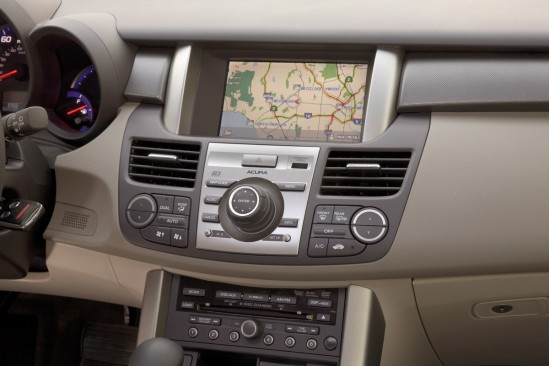 Inside, the RDX is just like any other Acura, which means it's solidly built and filled with technology. There are all kinds of buttons on the dash and features with crazy acronyms like:
         — SH-AWD: Super Handling All-Wheel Drive, which helps improve traction and handling. It's designed to work well on both slippery roads and at the limits of adhesion, like on the racetrack.
         — VSA: Vehicle Stability Assist, which uses sensors and computers to help keep the car upright and controlled in a skid. This is especially important in crossovers and SUVs like the RDX.
         — ACE: Advanced Compatibility Engineering, which uses several different structures in the front part of the frame to absorb energy in a crash.
         — OPDS: Occupant Position Detection System, which senses whether a child or small adult could be leaning forward in their seat too close to the air bags. It can keep the air bag from deploying and injuring someone.
      Other, slightly less nerdy tech features include a navigation system that can give you traffic and weather information, a rear-view camera that helps when backing up, and a climate control system that senses the sun's intensity and uses GPS data to tell the sun's location. OK, so maybe that's just as nerdy as the acronyms.
      In any case, the result is a car that's comfortable to drive and easy to learn. Even with all the buttons in the cabin, the labels are clear enough that they can be understood intuitively, without spending hours studying the owner's manual. Pricing starts at $32,620 for the basic RDX. You can pay about $2,000 more if you want all-wheel drive and $3,000 more for the technology package.