Preview: 2013 Porsche Boxster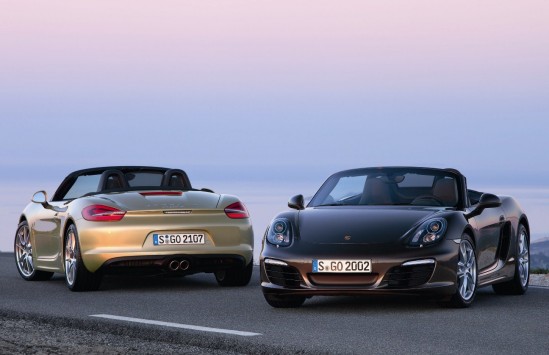 The Porsche Boxster has been a sensation since 1997 thanks to a winning formula of mid-engine handling prowess, boxer engine smoothness and timeless good looks. The lowest MSRP among Porsche's offerings also didn't hurt. The third generation 2013 model looks to continue all of that while comprehensively altering just about everything.
      For starters the chassis is thoroughly modified with a longer wheelbase, wider track and windshield set further forward. The stylish new body uses plenty of aluminum and shorter overhangs plus a redesigned fabric roof dispenses with the need for a convertible top compartment lid making this Boxster lighter than the outgoing model. Music to the ears of sports car fans the world over. The interior falls into line with the rest of the Porsche family with a thin center console and, according to Porsche, more passenger space. The exterior gains dramatic new details like aggressive side scoops and a raised rear winglet.
      Both Boxster and Boxster S models continue with the former using a smaller 2.7-liter boxer six that boasts 265 hp (10 more than the outgoing 2.9-liter) and the S models continuing with a 3.4-liter rated five more than last year at 315 hp. The 7-speed dual-clutch continues to be available but the standard transmission remains a 6-speed manual. Porsche is saving the newly-introduced 7-speed manual for the top-range 911 family, at least for now. They didn't offer EPA ratings, but with the addition of a start/stop system engineers expect an improvement in this area as well.
      Porsche will offer larger wheels, a new mechanical rear axle differential lock called Porsche Torque Vectoring and a new electromechanical power steering system to improve the Boxster's already legendary levels of handling response. Base models can achieve 60 mph in 5.4 seconds while the more powerful S model trims that run to 4.7 seconds. Both cars will arrive in the US this summer and start at $49,500 for the base model and $60,900 for the enthusiast-favorite Boxster S.
Photos courtesy of Porsche