Build Your Own: 2016 Chevrolet Suburban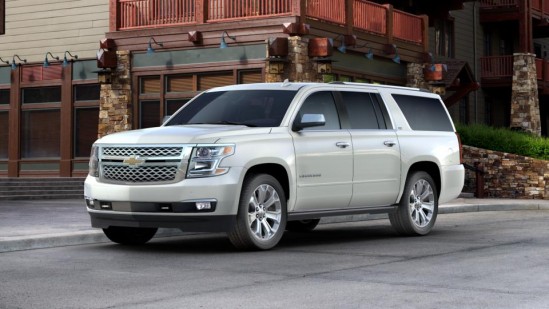 If you want to see Design Editor Gernand vigorously shake his hands in fits of rage tell him you went to a dealer and just "picked up something off the lot." No thought. No planning. No care as to what you drove away in. It has wheels and tires and gets you from A to B. UGH!!!! I'm starting to tap out these words on the keyboard in aggravated fervor just thinking about it! This is NOT how the Automotive Trends editorial staff purchases cars. No, we exercise much care in the selection of our options when buying new and even more discrimination goes into our used car purchases. We are among the ever dwindling subset of the population that would prefer to order and wait 6 months for a car to make sure we got EXACTLY what we wanted. And seeing as how we are frequent users of the automakers' Build Your Own button on their homepages we figured we would have a little fun and bring you our varied views on what each of us find necessity in a vehicle. For our first foray, Gernand decided we would pretend buy Suburbans.
Senior Editor Jason Muxlow: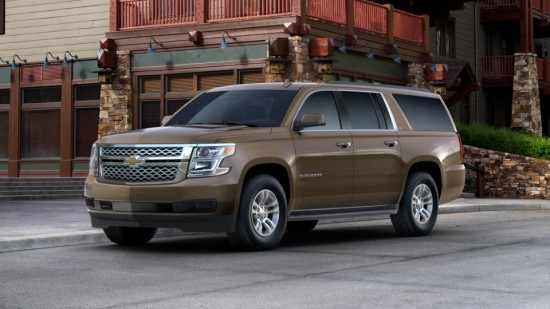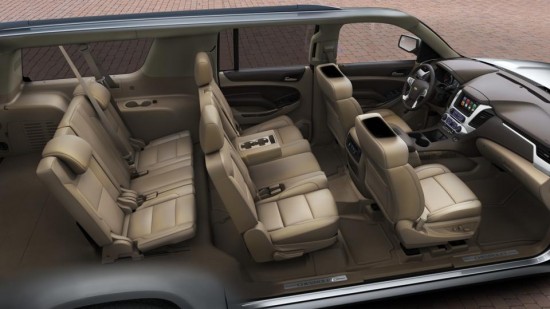 Brownstone Metallic / Cocoa Interior
MSRP: $57,450
Basically I want a Suburban 2500 of yore. But, they don't sell those any more so I opted for a 2-wheel drive LT with the Max Trailering package. Tow hooks, trailer brake controller and a block heater round out my functional options. Normally I am a fan of the black over black treatment but the brownstone looked pretty good on the big 'burb, especially with the optional chrome grille inset. Also, I stuck with the 18″ wheel because frankly 20″ and 22″ wheels are just ridiculous. In my opinion this is the most capable and comfortable configuration you can have without stepping up to the big daddy LTZ and dropping a small fortune on a people / stuff hauler.
Design Editor Erich Gernand: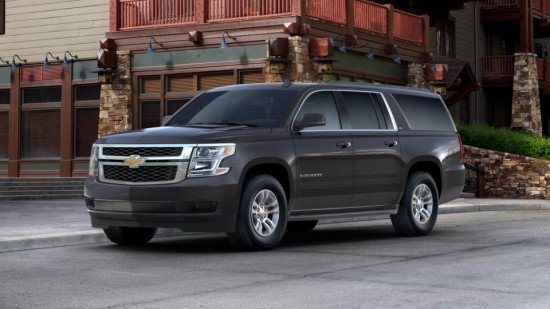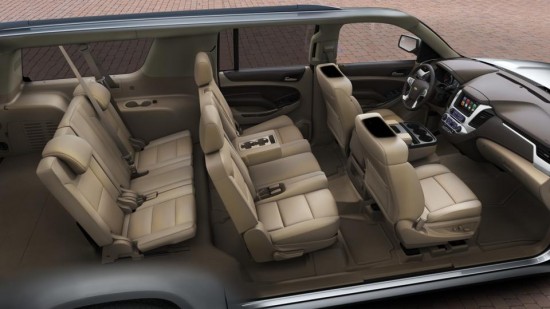 Tungsten Metallic / Cocoa Interior
MSRP: $51,125
My purpose in a Suburban is the ultimate road trip family vehicle. As such I have opted to avoid 4WD and the max trailer towing package in order to optimize fuel economy. I see no need for the upper trim levels as I'm not a fan of too hot/too cold leather nor do I care to worry about maintaining it in a rough and tumble family truckster. The cocoa/dune interior color is the only good choice over the vast expanse of black. I've equipped the truck with the basic towing features, such as the brake controller package and hitch. I'll happily take the $250 credit to free up space from the jumbo center console for a more versatile bench seat. Being the last passenger vehicle to offer this I can't pass it up even if it rarely gets used. The exterior colors are inexplicably limited without a single shade of blue being available on the LS trim, even as an extra cost option so I've selected Tungsten metallic. This probably isn't the best match for the interior colors, but I guess that makes it less likely to see another one on the road just like it. DVD is noticeable by its absence largely because this technology will be outdated long before the vehicle is worn out and the package adds a staggering $2k to the price. I've thrown in all weather floor mats putting this unusually spartan SUV out the door at a still staggering $51,125.
Executive Editor Brandon Dye: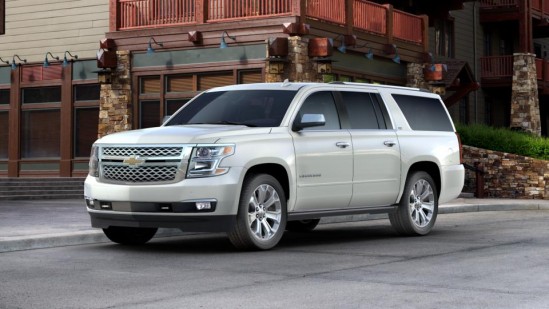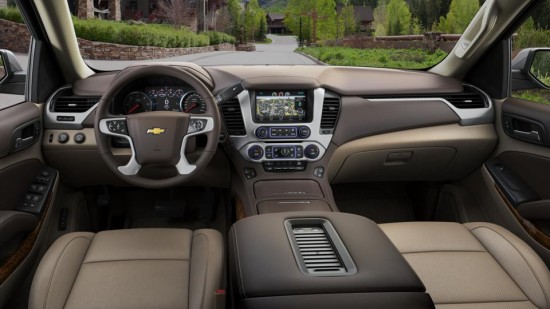 Iridescent Pearl Tricoat / Cocoa Interior
MSRP: $80,458
Well I'm not getting stuck in a snow drift on my dirt road every January because I skimped on 4-wheel drive in Michigan so that adds a pretty penny right off the start making my truck the priciest  of this trio before I've even started adding fun luxuries that are completely necessary, I assure you. After that we need to jump to the LTZ package for a whole host of technology and comfort upgrades including front and rear parking assist. Normally I scoff at such systems but if any vehicle could benefit from them it should be the King of the People Movers Chevy Suburban. Yes, that simple check of the options sheet adds about $15k to the big Chevys sticker, but did I mention I know have a heated steering wheel? As for colors, I've selected a classic white, but not just any standard white will do. No, I've ponied up another 995 imaginary Washingtons for Iridescent Pearl Tricoat which I've imagined to be sourced from the ground up pearls of former First Ladies. I'm easy to please with the Cocoa/Dune interior color scheme but when it comes to wheels I've got an eye for the big daddy 22″ 7-spoke rollers that sucked another $2,995 out of the wallet. Normally I'd be worried about ride quality, but considering my LTZ 'Burban has GM's magical Magnetic Shocks, I'm not concerned. When it comes to options here's my dilemma: I want them all. Actually, scratch that. I hate sunroofs. I do, however, like Chrome so I see $200 for shiny tow hooks as a good investment. And since I'll like my imaginary Suburban so much when I get done virtually building it online I won't want it stolen by anyone (hackers?!) making the $410 Theft Protection Package a necessity. Plus, I'm curious what a "Self-Powered Horn" is. $250 for floor mats seems excessive, but I guess there is a lot of floor in this thing. I would jump on the option to change the grille texture to a chrome mesh so there goes another $640 hard-earned (I imagine) dollars. I love Blu-ray movies so there goes $1,695 for the Rear Entertainment system. Head up display is useful for pretending you're a fighter pilot and I wanted Adaptive Cruise Control but then I am forced to relinquish my shiny tow hooks so that's 995 fake dollars I can put toward my fake kid's college savings. Illuminated door sills sound classy and I'm a classy guy in my imagination so that seems like $420 well spent. Door handles in Chrome for $145? I think we know where I stand on that. The Borla Cat-Back exhaust system for $1,249 sounded unnecessary until I saw that it comes with an too-impressive-sounding-to-pass-up 1,000,000-mile warranty! Plus, it mandates adding a $189 Bright-chrome exhaust tip, and I'm ok with that. Safety is high on my priority list (not as high as chrome, obviously, but easily in the top 20) so $15 for a reflective triangle seems like a good investment. Here's hoping they'll add a chrome triangle option in 2017. $80,458 seems about right for a bow-tie SUV. Of course a Cadillac Escalade ESV starts at $76,965, which would get me a lot more horsepower and, if I'm lucky, even more chrome options.