Let's say you walked into a Nissan dealership looking for a new crossover and found the Juke to be too small (or too weird) and the Rogue is just too big, you would find yourself out of options. For 2018 Nissan has remedied this with the Rogue Sport. Don't confuse this as a mere trim level of the Rogue because the Sport is an entirely different vehicle much like when Chevy offered a K-Blazer and S-10 Blazer, Ford offered a Bronco and Bronco II, and Jeep offered a Grand Wagoneer and Wagoneer. None of those vehicles shared any significant componentry with their larger namesakes and neither do the Rogue and Rogue Sport. The Rogue Sport comes in three trim levels all powered by a modest 141 hp 4-cylinder coupled to a CVT with available all-wheel drive. While that combination doesn't sound at all appealing to the enthusiast, we must remember that the Rogue is selling like hotcakes in a market hungry for crossovers. The Rogue Sport may fill the space in Nissan's lineup in a way that customers desire. Look for the Rogue Sport to hit showrooms in Spring of 2017.
You say you long for the Nissan Sentra SE-R that was once praised as a modern interpretation of the BMW 2002? Well, Nissan has decided the way to scratch that small-car performance itch is to offer you the Sentra NISMO. Powered by a turbocharge four, gears are manually(!) swapped via a six speed transmission with a good old-fashioned clutch pedal in order to best wring out the 188 horses and 177 lb-ft of torque. Large bolsters on the front seats and a red stripe on the steering wheel pointing up round out the enthusiast oriented interior. Red rocker panel trim hints that this car is more than basic economy transportation. The package is rounded out with 18" wheels. No pricing is officially announced by we expect this will run a couple thousand dollars more than the $21,990 SR Turbo.
The Chrysler Pacific kicked off the North American International Auto Show by receiving the first ever North American Utility of the Year Award. The jury of journalists likely recognized the goodness of the overall package, but no doubt were influenced by the class-exclusive plug-in hybrid drivetrain. The Pacific Hybrid offers an all-electric driving range of 33 miles and delivers an overall EPA rating of 84 MPGe. The overall driving range with combined electric and gas power is a respectable 566 miles. The gas side of the hybrid equation is an upgraded 287 horsepower 3.6L Pentastar V6 mated to a 9-speed automatic. The battery pack locates under the floor, so minivan buyers in love with the stow-and-go seating will have to sacrifice that versatility. Eight passenger seating also is not available on the Hybrid so you'll have to limit your passenger count to seven. It appears that with the Pacifica Hybrid, the inventors of the modern minivan are not content to give up their stronghold on the market.
Audi claims that 54% of premium new car sales are actually crossovers. It is no wonder then, that Audi unveiled a concept version of a future crossover, the Q8. Painted in a bright Bombay blue, the Q8 slots above the Q7 in status, but sports a chopped cargo compartment rather than a cavernous cargo hold good for transporting occupants in a third row of seats. The Q8 looks like pure Audi featuring a massive octagonal grille and vintage-Quattro inspired boxed fenders. The interior features an enormous black panel incorporating all gauges and infotainment screens. Motivation is provided by hybrid combination of a 333 horsepower 3.0L V6 and a 100 kW electric motor. Audi claims fuel efficiency of a 102.3 mpg an CO2 emission of 85.3 g/mile. Batteries are able to be recharged in about two and a half hours. Audi executives stated that the Q8 concept is a preview of a production vehicle. We expect that vehicle will share the concepts powertrain since the internal combustion portion of the package is a parts bin component. Now, will the production vehicle come in Bombay blue?
In recent years automakers have expanded the use of the term coupe to include sedans and crossovers with cut-down rooflines. As the number of offerings in those niche markets expands it is refreshing to see Audi remain faithful to the classic two door coupe and convertible market with the A5 and S5. While Audi took the wraps off the coupes several months ago, their convertible (cabriolet in Audi-speak) companions were unveiled at NAIAS. These coupes and convertibles have always been a favorite of enthusiasts and the updated cars follow so close to the formula of the original that it has us asking "what's new?" The four cylinder in the A5 provides a respectable 252 horsepower while the V6 in the S5 adds a significant 102 horsepower to that figure. The A5 briskly hits 60 mph in 6.0 seconds while the S5 achieves that same speed in a blink-and-you'll-it 4.8 seconds. Alas, no manual transmission is available. A 7-speed auto is offered with the A5 while the S5 features an extra gear. Audi's signature Quattro all-wheel drive is standard on all variants and handling has been improved with both a wider track and wheelbase. In case the classic coupe formula limits your lifestyle too much, the A5 and S5 are also offered in 5-door coupe format, which in Audi terminology is designated "Sportback." This essentially means that you get an extra set of doors and useful hatch to access the expandable cargo hold. Whether you like the flair and independence of the two door or the versatility of the 5-door, the A5 and S5 offers performance to match the good looks.
Categories:
Auto Shows, Video
2017 NAIAS, 2018, 5-door, A5, Audi, Cabriolet, convertible, coupe, S5, Sportback
One of the highlights of the Audi brand was that it offered wagons that were somehow even more beautiful than their sedan counterparts. Then, the world fell in love with crossovers and we were introduced to the don't-call-it-a-wagon Q5. Audi took the wraps of the high performance 2018 SQ5 which manages to be both good looking and fast. The SQ5's turbocharged 3.0L V6 propels this small crossover to 60 mph in just 5.1 seconds. It comes as no surprise that all-wheel-drive is standard and an available air ride suspension allows the ride height to be lowered and firmness to be adjusted. Audi claims the new SQ5 features a more spacious interior before and has dished out the techno-goodies such as a Bang & Olufsen® sound system, Apple CarPlay™, and Google™ Android Auto integration. A virtual cockpit provides a lap timer and a heads up display is optional. While crossovers don't generally cater to the enthusiast, the SQ5 promises to deliver.
Lexus owes its existence to the flagship LS so they take their time developing replacements and leave it up to consumers to decide if the wait was worth it. With the 2018 LS 500, the wait was a particularly long one and until we drive it the jury will remain hung on the  verdict. Our problem with the styling comes down to the greenhouse as it approaches the c-pillar and the substantial window tracking required on the rear doors. Its a surprisingly inelegant wart on an otherwise polished design. The already substantial wheelbase grows  to 123 inches and a twin-turbo 415hp V6 is the only power plant. We found that interesting since the closely related LC Coupe is launching with V8 power. Will it matter to the average Lexus buyer? Probably not as long as the 10 speed automatic shifts unobtrusively and no noise makes it into the cabin. Look for the next LS in showrooms this fall.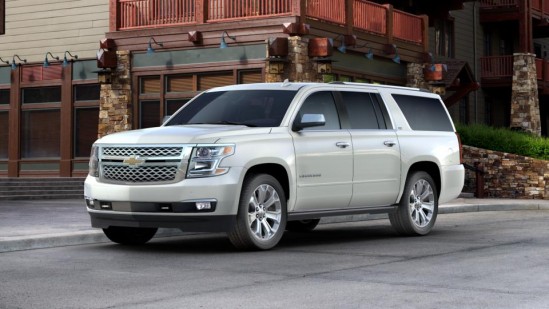 If you want to see Design Editor Gernand vigorously shake his hands in fits of rage tell him you went to a dealer and just "picked up something off the lot." No thought. No planning. No care as to what you drove away in. It has wheels and tires and gets you from A to B. UGH!!!! I'm starting to tap out these words on the keyboard in aggravated fervor just thinking about it! This is NOT how the Automotive Trends editorial staff purchases cars. No, we exercise much care in the selection of our options when buying new and even more discrimination goes into our used car purchases. We are among the ever dwindling subset of the population that would prefer to order and wait 6 months for a car to make sure we got EXACTLY what we wanted. And seeing as how we are frequent users of the automakers' Build Your Own button on their homepages we figured we would have a little fun and bring you our varied views on what each of us find necessity in a vehicle. For our first foray, Gernand decided we would pretend buy Suburbans. Read more…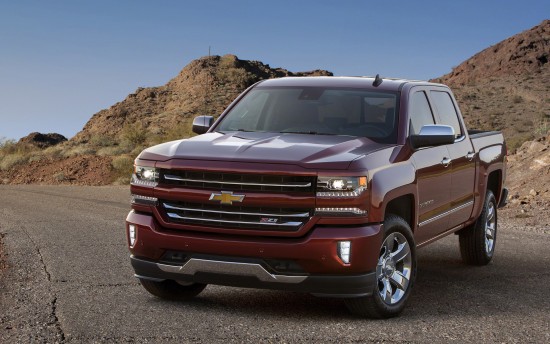 Tweaking the Silverado Recipe
The recipe to building pickups used to be an easy one. Add a powerful engine to a well-baked frame that can haul a lot of stuff while towing a trailer safely and you could reliably find some farmers or tradesmen who would keep coming back for another serving every few years. But palates have changed and increasingly the stuff pickups are tasked with hauling is passengers, which is the only way to explain why the Silverado we just sampled does a convincing job of a luxury sedan with an open trunk. How else can you explain the need for LED lights, wireless phone charging, ventilated front seats and an 8″ touch screen in a pickup? Those are some flavorful modifications to a basic recipe. Lucky for you, dear readers, your AT Editors are always hungry and willing to sample the best a company can cook up. Read more…
Well, we should have seen this coming. After following the pattern Toyota set forth over 25 years ago with the Lexus line, Hyundai has spun its Genesis sedans off as a separate brand. Heralding the debut of this new premium brand is the G90. The G90 is effectively the replacement for the value-priced but ambiguously styled Equus executive sedan. Where the Equus styling was contrived and cluttered, the G90 is stately and sports what Genesis calls 'athletic elegance'. The G90 will be accompanied by the current Hyundai Genesis sedan which will be rebranded as the Genesis G80. Genesis will then add a G70 sport sedan and an 'N' performance trim to various models in its lineup. No word beyond the initial three sedans but we would be surprised if Genesis doesn't branch out into other vehicle segments. No word on G90 pricing but we would expect it to be in line with the Equus which starts around $61,000. Propulsion is provided by means of a 3.3L twin turbocharged V6 or a Hyundai's 5.0L V8. Expect a suite of safety technology such as automatic emergency braking, pedestrian detection, smart cruise control, stop/start, blind spot detection, and lane keep assist. We look forward to seeing how Hyundai's new brand develops.