2002 Volvo S60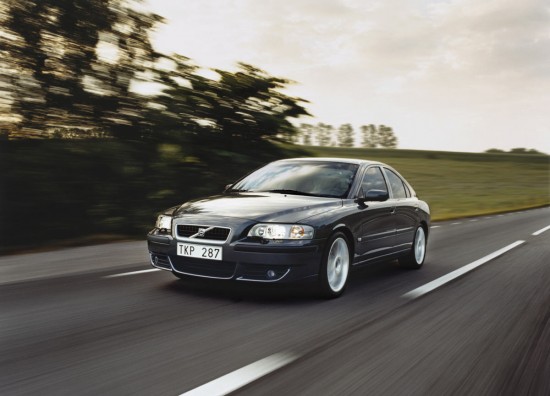 If you drive the new S60 sedan, expect to hear this from your buddies: "That's a Volvo?"
   
     Thank goodness the S60 bucks the industry's "retro" trend that makes new cars look like old ones. That works well for some carmakers, but certainly not with Volvo's history of making well-engineered cars that looked like rolling cigar boxes.
    Now Volvo is flaunting its curves like a supermodel, as evident in the voluptuous S60's sweeping roofline and carefully sculpted body, which shames those makeover shows on daytime TV. This was a real turnaround.
    Volvo's mission remains the same, though — to build solid, refined cars that emphasize safety — regardless of the handsome new packaging. The midsize S60 still has the world's best safety features like side airbags and air curtains, whiplash-protective seats, dual-stage front airbags, and "safety-cage" construction to protect occupants.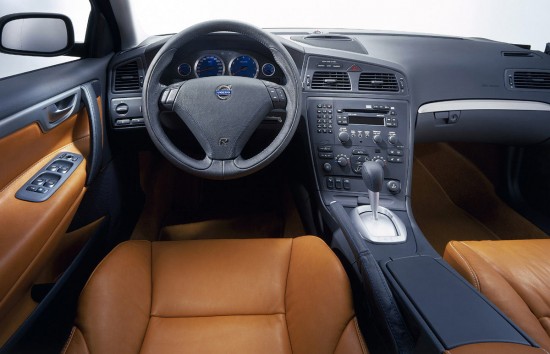 Step inside, shut the door, and it feels like you¹re sealed in an armored truck — a luxurious one, at least. Swedish simplicity is everywhere, from the muted interior colors to the radio's big knobs, and construction appears top-notch. Wood trim is used tastefully and sparingly throughout the cabin, while controls and gauges rival the best of Japanese functionality with their logical and comfortable layout.
    Driving the S60 extends the feeling of safety, as it seems very solid but not heavy under spirited acceleration. Cornering feels tight and relatively sporty, but it lacks the conviction to make it either a screaming sports sedan or a luxurious highway barge. The result is a tepid combination of the two that suggests an identity crisis in the handling department.
    Three engines are available, all with 2.4 liters of displacement and five (that's no typo) cylinders. The base engine is normally aspirated to make 168 horsepower; the 2.4T adds a low-pressure turbocharger to create 197 horses; and the high-performance T5 uses a high-pressure turbocharger to make 247 horsepower.
    All the engines are smooth and relatively quiet, despite — and because of — the unusual inline five-cylinder layout. It's a great combination of performance and economy, as even the speedy T5 averages 26 miles per gallon on the highway with an automatic transmission. An available manual gearbox can bump that figure up to 27.
    One of the most important and practical safety features added this year is the all-wheel drive (AWD) model, a high-end S60 only available with an automatic transmission. It sends power to the front wheels for neutral handling in most conditions and puts the rear wheels to work as necessary on slippery surfaces.
    Other changes for 2002 include:
    — Standard electric foldable rear headrests.
    — Optional enhanced navigation system with a single disc for the United States, larger screen and optional remote control.
    — Improved throttle response for 2.4T and T5.
    — Stability and traction control for 2.4T, AWD and T5.
    — Available dynamic stability and traction control for T5.
    — Sunroof is standard for 2.4, 2.4T and AWD.
    — Standard CD player for T5.
    — Sport package (T5 only) with 17-inch wheels.
    It's nice to see Volvo's reputation for safety showing some stylish Scandinavian attitude in cars like the S60. The company's future retro designs finally will have some good-looking cars to draw from.