2004 Jeep Wrangler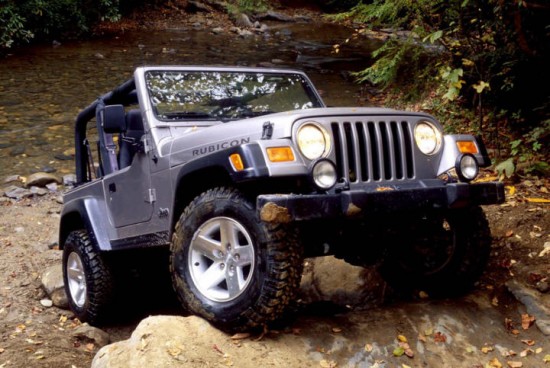 At a time when SUVs are becoming more like cars with each passing year, it's refreshing to drive one that hasn't lost touch with its off-road roots.
     Driving the 2004 Jeep Wrangler feels like piloting a mountain goat — a capable, noisy, bumpy, unrefined beast that's more at home in the wilderness than in the city. It stands in stark contrast to the cushy, modern SUVs that seem like sissies with their quiet cabins and spongy rides.
     But this Jeep is drastically different from the SUV wimps.
     The Wrangler stands out because it's remained virtually unchanged since being designed for the U.S. military several decades ago with a rugged simplicity that makes it one of the most competent off-road vehicles in the world. Sure, there are newfangled gizmos like a CD player and cruise control, but the basic look, feel and purpose have "Uncle Sam" stamped all over.
     Every piece on the Wrangler was designed with one goal — traveling over trails, streams, and boulders — giving you the confidence to go anywhere you please, even on icy or muddy roads. For folks who love the outdoors, few vehicles can go as far as this one.
     But it also has a serious problem: an awful ride on the highway. If I'm not good in this life, Satan will surely put me behind the wheel of a Wrangler and send me driving down the eternal freeway. It's that bad.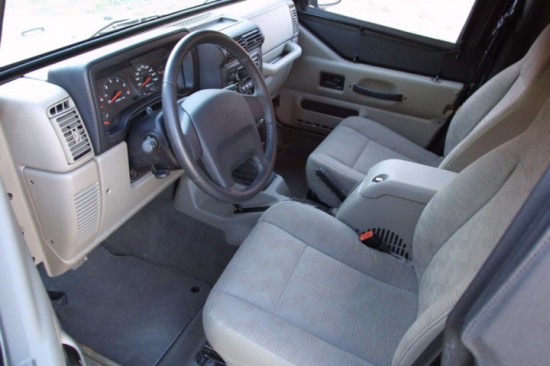 Because the Wrangler has such incredibly rugged underpinnings covered by a thin vinyl top, it's a lot like driving a tent at 70 mph. Its off-road suspension is skittish and bouncy, its interior has all the noise insulation of a motorcycle, and its body has the aerodynamics of a refrigerator. After a few hours, it's a transportation nightmare.
     If you use the Jeep for its intended purpose, though, the experience is heavenly, especially with the brawny Rubicon edition ($25,085) that comes with additional protective skid plates and an ultra-heavy-duty drivetrain. It was tested on some of the toughest trails in the world to ensure durability in extreme conditions, and it comes with a beefed-up transfer case along with tougher axels and differentials.
     Other versions of the Wrangler include the basic SE ($16,270), X ($19,335), Sport ($21,320), and Sahara ($24,910).
     Inside, even the expensive Rubicon edition has a very basic, simple cabin. Only the windshield is glass, and every other side is covered in clear plastic and black vinyl that can obscure visibility. Stop at a Burger King drive-thru and you can't roll down the window, either — it has to be unzipped and flopped over.
     Removing the top takes some skill and time, since it's an elaborate masterpiece of zippers and Velcro, but the result can be fun. Few drives are as thrilling as one in a topless Jeep on a sunny day.
     Plus, there's a lot to be said for the Jeep's classic, youthful style. Its body is unmistakably American, a sort of roadgoing Bruce Springsteen with a rough-cut attitude and raw charisma. No complaints here.
     While we can't recommend it to people who don't regularly drive in the wilderness, the Wrangler is an enticing vehicle for buyers who want or need extreme off-road capability. It may not be as comfortable and refined as those wimpy SUVs, but it can whoop 'em on the trails.