2009 Dodge Ram 1500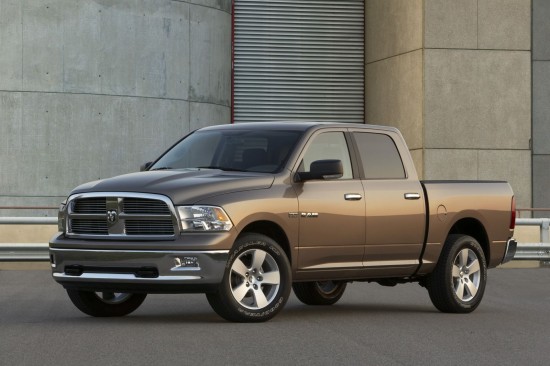 Years ago, new pickup trucks had incredibly long life cycles. Ford, Chevy and Dodge would come up with new designs, then let them age for nearly a decade before they made any major changes.
     Truck makers don't have that luxury anymore.
     Thanks to increased competition from overseas, including the Nissan Titan and Toyota Tundra, trucks are having to be redesigned every 3-5 years to stay relevant. Otherwise, they risk falling behind while the rest of the market offers far better products.
     It may be an annoyance to the manufacturers, but trust me. It's a great thing for truck buyers.
     Nowhere is this more evident than in the new Dodge Ram.
     Just 16 years ago, the Ram was based largely on ancient technology that hadn't changed much since the 1960s and '70s. If you bought a new Ram, it was basically an old, ragged truck with some shiny paint.
     Today's Ram, though, has come a long way from its work-truck roots.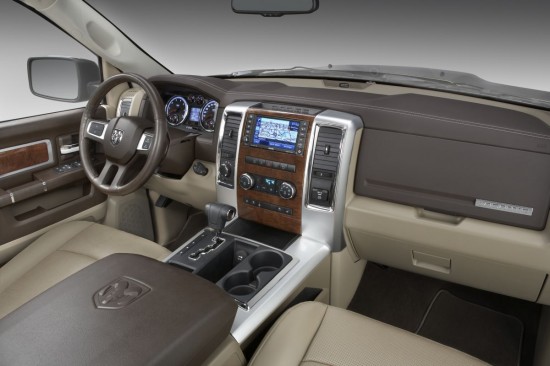 For starters, if you climb inside the all-new Ram, it's like sitting in a luxury car. The materials are finely crafted and put together with Lexus-like precision. It can come with a navigation system, satellite TV for the back seat, heated and cooled front seats, heated rear seats, and a 30-gigabyte hard drive to store music.
     That's more technology than you could find in a $100,000 Mercedes just a few short years ago.
     It also has a better ride than any other truck thanks to its fancy new rear suspension.
     While all other pickups still use leaf springs in their rear suspension — which is literally technology from the Middle Ages — the Ram is the first full-size truck to come with a multilink coil spring rear suspension.
     That may sound like techno jargon, but your backside will understand exactly what it means. The Ram has a far more comfortable, controlled ride than you find in most trucks, without that bouncy, jittery feeling you normally find. It definitely still rides like a big, heavy truck, but that new suspension goes a long way toward making it ride like an expensive sedan over bumpy roads.
     And don't worry. It can still do a lot of hard work.
     An available 5.7-liter Hemi V8 makes 380 horsepower, enough for NASA-caliber acceleration. It also has a system that automatically shuts off four of the eight cylinders when coasting, helping it get up to 20 mpg on the highway.
     Unfortunately, that doesn't translate into top towing capacity. The Ram can tow up to 9,100 pounds, which is far more than most people will need, but it's also well short of the new Ford F-150's maximum 11,300 pounds. Hauling capacity is also dramatically lower than the Ford, at 1,850 pounds compared to the F-150's 3,030-pound payload limit.
     But what the Ram lacks in towing it makes up for in refinement.
This is a stylish truck, for sure, with a continuation of the Ram's signature big-rig grille.
     It's an aggressive front end, with a nose that leans forward as if trying to intimidate you into giving up your lunch money on the playground. The back is sleek and modern, more so than you find on most trucks.
     It's also thoughtful, with impressive features like the Ram Box — a water-tight storage compartment built into the rear bed rail — and removable bins in the floor that can store up to 10 soda cans with ice.
     Overall, it's a fantastic truck. It has the style, power, technology and refinement to match the best trucks in the world.
     If this is what competition brings, I say we need more of it.