2011 Dodge Avenger (Preview)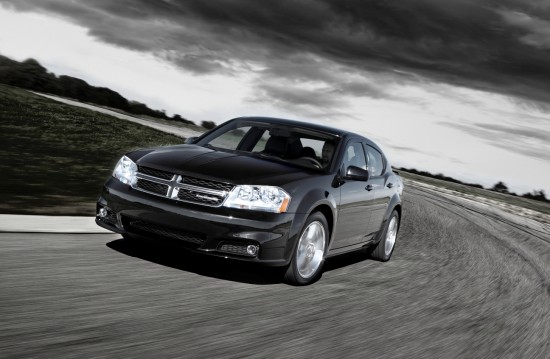 If you think the 2011 Dodge Avenger looks a lot like the 2010 model, you are mostly correct. Aside from a new split-crosshair grille and lower fascia, the exterior visage is essentially the same. But with this Avenger, Dodge was a little more concerned about your driving experience.
      The big news with the refreshed 2011 model is the interior. It certainly looks like a more appealing place to perch for a long trip. We're told the materials have been upgraded with better cloths and leathers and soft touch surfaces replacing those nasty hard molded surfaces of the outgoing model. Ergonomics and sound deadening were other areas Dodge specifically targeted.
      In other news, the busy body engineers found time to redesign most of the suspension workings. This included the tweaking of 26 out of the 30 (apparently the other 4 were fine) suspension bushings. The track has been widened an inch, the tires bumped up from 215 mm's to 225 mm's, and the ride height lowered 12 mm in front and 6 mm in back.
      The big news, however, is the addition of the Pentastar 3.6L V6 engine. Like the Chryslers, in Avenger duty this mill will produce 283-hp and 260 lb-ft of torque, a substantial bump from the previous offerings. If economy is more your style the 2.4L World Engine soldiers on with some new calibration. Either way, both engines come fitted to 6-speed automatic transmissions.
      Obviously we need a bit of time behind the wheel to validate these improved materials and performance claims, but we like what we see. Yeah, we were hoping for a bit more in the visual department, but at this junction in time we're encouraged that Chrysler is spending money where it really counts: on the things the customer has to experience.
Photos courtesy of Chrysler Group LLC.